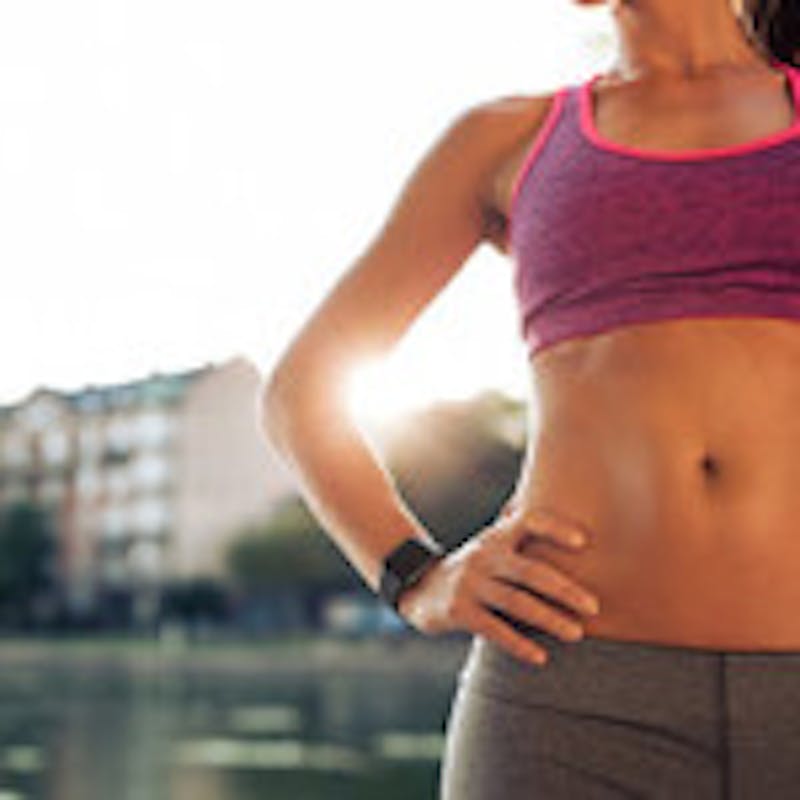 The Secrets to Maintaining Your Tummy Tuck Results
If you have a stomach pooch that will not go away, no matter how well you eat or how much you exercise, a tummy tuck might be the best option for you. More formally known as an abdominoplasty, a tummy tuck removes excess skin and fat, while tightening your abdominal muscles. The result is a smoother, flatter, and more youthful appearing stomach.
After your recovery from a tummy tuck, you will more than likely be very pleased with the results. The question of how to maintain those benefits for years to come can worrisome, however. Typically, the results from a tummy tuck are long lasting, but you do need to make some effort to keep them looking wonderful. If you are considering the surgery, recovering from a recent abdominoplasty procedure, or are just wondering how to have your youthful and flat stomach for years to come, Dr. Vitenas has a few secrets to share.
Secret #1: Exercise Regularly
You will actually need to avoid any exercise or vigorous activities for about six weeks after your abdominoplasty. Once the recovery period has passed, a regular exercise routine is a must for keeping your stomach in good shape.
When your surgeon gives you the go-ahead, get back into workout mode. However, do not think that your exercises should only focus on the abdomen, such as sit-ups or crunches. You will get the biggest benefit, and better maintain your surgical results longer, if you focus on aerobic exercises and stretch your entire body. Try to get in about an hour of brisk walking, biking, or jogging daily to help keep your stomach flat. Your active heart rate should be about 15% higher than your resting heart rate. You will know your exercise routine is effective if you are not able to hold a polite conversation with a friend while working out.
Secret #2: Watch Your Weight
You should have been at or near your goal weight before you had the tummy tuck. After the surgery, the goal is to stay at that weight. One way to do that is to keep a close eye on your diet. If you have always had a love for junk food, rekindling that passion after your surgery will not do you any favors. Instead, focus on whole foods, such as fresh vegetables, fruit, and whole grains. Making sure you get enough fiber in your diet will keep you trim. Protein in the form of eggs, lean meats, and beans is also a must.
It is particularly important to avoid fad or crash diets, after your surgery. The cycle of losing and gaining weight over and over not only does a number on your metabolism, but it can also alter your surgical results. For example, if you lose a lot of weight while on a juice cleanse, or other extreme diet, then gain it back quickly, you are likely to have had some stretching of the skin. When you lose weight again, the stretched-out skin is like to just hangs there, undoing the results of your procedure.
Secret #3: Avoid Pregnancy
It is best to wait on the tummy tuck until you have finished having kids. The reason for doing this is very simple: if you have the surgery, then get pregnant again, the effects of the pregnancy are likely to undo the results of your surgery.
Even if you are not sure whether another child, but you are unhappy with the way your stomach looks, it may be best to wait on the abdominoplasty. Once you know for a fact that your family is complete, then talk to your surgeon about abdominoplasty.
Secret #4: Add Liposuction
Liposuction of the abdominal area will not necessarily prolong the results of your tummy tuck, but it might make you happier with your final appearance. A tummy tuck will focus primarily on the trimming of extra fat from the abdominal area, while the goal of liposuction is to remove extra fat. Like a tummy tuck, liposuction is not a weight loss surgery. It is designed to remove stubborn fatty tissue. If you have a bit of fat in the abdominal area, or in surrounding locations, such as the thighs or hips, combining a tummy tuck and liposuction will provide you the best results. Having only one procedure, instead of two surgeries, can also cut the cost of the procedure and reduce recovery time.
Secret #5: See a Board Certified Cosmetic Surgeon
Dr. Paul Vitenas is Board Certified, and he has more than 25 years of cosmetic surgery experience. He specializes in tummy tuck, liposuction, and other body procedures. Dr. Vitenas Is happy to discuss the pros and cons of a tummy tuck with you. Schedule an in-person appointment at his Houston office by calling 281.484.0088.