Breast Asymmetry Correction
in Houston
Nearly all women have breasts that are slightly different from each other in size, shape, or position. However, significant breast asymmetry can negatively affect emotional well-being and self-image. For these women, surgery to create a more even appearance of the breasts can significantly benefit self-esteem, quality of life, and mental health. Dr. Vitenas provides breast asymmetry correction in Houston to help address these issues.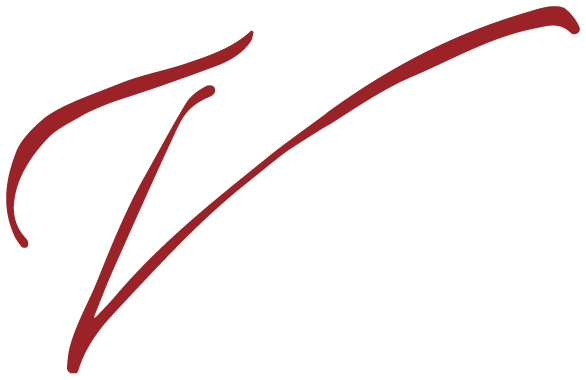 What is Breast Asymmetry?
Uneven or different-sized breasts
are very normal, known as asymmetric breasts. More than half the female population experiences
asymmetrical breast
development during the teenage years, and as much as a 15 to 20% difference between breasts post-adolescence. Most of the time, asymmetry is to a small degree, with both breasts still within the same cup size. Occasionally, the breasts are of different cup sizes; fortunately, there are many ways Dr. Vitenas can correct uneven breast size.
What Causes Breast Asymmetry?
Breast asymmetry occurs when one breast has a different size, volume, position, or form. There are several reasons why a woman's breasts can change in size or volume, including:
Trauma
Puberty
Hormonal changes
Breast tissue changes when you're ovulating
Water retention and blood flow
Other causes that may result in breast asymmetry include:
Spine or rib abnormalities, such as fractures or deformities, may change the shape of the chest wall, leading to asymmetry
Severe scoliosis can rotate the torso and cause the breasts to look asymmetrical 
Lumpectomy or a mastectomy are common treatments for breast cancer; some women choose to have reconstructive surgery to maintain breast symmetry, while others do not
Asymmetrical breasts may also be caused by a condition called juvenile hypertrophy of the breast. While rare, this condition can cause one breast to grow significantly larger than the other, which Dr. Vitenas can correct with breast asymmetry correction in Houston at his private practice.
Breast Asymmetry Correction Surgery - What Does It Consist Of?
Breast asymmetry correction attempts to match the two breasts in size as closely as possible, balancing your figure with the same volume on each side. By modifying asymmetrical breasts to be symmetrical, breast asymmetry correction in Houston is designed to help women feel more youthful, beautiful, and confident about their appearance.
Some examples of surgeries that may be paired or performed alone to symmetrize breasts include the following:
A 
breast lift
 effectively lifts drooping breasts, improves sagging, and addresses decreased volume from age, gravity, or pregnancy. The result is a youthful, perky, symmetrical shape with lifted, upturned nipples. A
breast lift
can be paired with a 
breast augmentation
 for patients interested in adding additional volume and upper pole fullness and improving symmetry.
As part of a 
breast lift
, breast reshaping creates symmetry by creating a round, beautiful breast shape, balancing the areolae, and aligning the nipples attractively.
Breast reduction surgery
 reduces the breasts in size and lifts them to a higher position on the chest. This procedure creates immediate relief from neck, back, and shoulder strain, reshaping the breasts into a smaller, more symmetrical, and attractive shape. The
breast reduction
procedure balances breast position and enhances the shape and projection of the breasts for a more youthful appearance.
BREAST AUGMENTATION WITH IMPLANTS
Breast implants
 can correct breast size and shape discrepancies while increasing the round, full appearance. Breast implant size and volume are chosen carefully to provide harmonious breast symmetry, such as by augmenting the smaller breast to match the larger one or using different-sized implants in each breast.
What are the Benefits of Breast Asymmetry Correction?
Some of the benefits of breast asymmetry correction include the following:
More even and symmetrical breasts
Improved confidence and self-esteem
Symmetrical, well-shaped nipples and areolas
Better fit in clothing
Improved quality of life
Round, full breasts
Breast rejuvenation after pregnancy or the effects of age
Improved cleavage
Appealing, feminine proportions
"Got a
breast augmentation
done and Dr. Vitenas made sure I got the right size for my body! I love them! He's very wonderful at explaining and answering questions as well! My recovery went very well!"
Am I a Good Candidate for Breast Asymmetry Correction?
While breast asymmetry is unique for each woman, there are some specific types and signs of breast asymmetry that many women commonly experience. Women with breast asymmetry may experience one or more of these concerns, making them candidates for breast asymmetry correction: 
Breasts of different sizes, such as one large and one small
One breast is positioned higher than the other on the chest wall
Drooping breasts, with one breast hanging lower
Misaligned areola and nipple characteristics
Unusual breast shape or structure, also known as tuberous breasts
Breast Asymmetry Correction Recovery
You can return home shortly after your breast asymmetry correction surgery, and drains will likely be installed to reduce blood or fluid building up as you heal. Additionally, you will wear a compression garment which reduces swelling and helps your breasts maintain their proper shape as they heal. 
Plan for approximately two weeks to rest and heal after your procedure. Be sure to arrange for a friend or family member to drive you home after your surgery and help you at home while you're recovering, as you won't be able to lift anything or do your usual tasks while you're recuperating. 
After two to three weeks, you should be able to return to sedentary work and light exercise, such as walking. However, your breasts will still heal for several months before settling into their final, symmetrical, beautiful shape and position. 
Why Choose Dr. Vitenas for Breast Asymmetry Correction in Houston?
During your consultation, 
Dr. Vitenas
 will examine your figure, skin, and breasts and recommend the best surgical options to correct breast asymmetry. Dr. Vitenas will discuss your medical history with you and understand current or past health conditions and medications that could affect the safety of your procedure, as well as what to expect from your results. As one of the most sought-after 
board-certified
 plastic surgeons in Texas and across the country, Dr. Paul Vitenas' decades of experience and eye for balanced, beautiful aesthetic outcomes produce the results that his patients dream of. He is known for creating natural-looking results for his patients and boosting their confidence in their appearance and themselves. Dr. Vitenas' ultimate goal is to help each patient feel happy and comfortable in their skin. Dr. Vitenas wants you to reach your goals safely and will design your breast asymmetry correction procedure, taking a personalized approach. Every patient who enters his
plastic surgery
center experiences a welcoming and inviting environment. Dr. Vitenas and his staff are compassionate and caring and will make you feel at home, making Vitenas Cosmetic Surgery the best choice for 
asymmetrical breast correction in Houston
.