As one of the most sought after board-certified plastic surgeons in Texas and across the country, Dr. Paul Vitenas' decades of experience and eye for balanced, beautiful aesthetic outcomes produce the results that his patients dream of.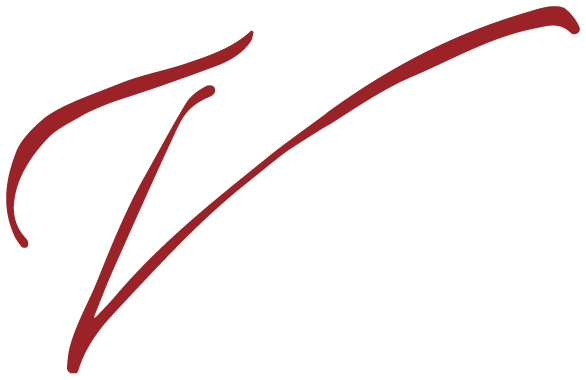 An Experienced Cosmetic Surgeon
Top Plastic Surgeon Houston and Board Certified by the American Board of Plastic Surgery , Paul Vitenas, Jr., M.D., F.A.C.S. is the founder of Vitenas Cosmetic Surgery, Mirror Mirror Beauty Boutique, and the Houston Surgery Center. Today, Vitenas Cosmetic Surgery's 15,000 square foot, state-of-the-art cosmetic surgery center—and adjoining medical spa—are considered one of the country's foremost medical aesthetic practices.
Dr. Vitenas brings more than 30 years of plastic surgery experience to each procedure. He graduated from Tulane University Medical School in New Orleans, where he also completed multiple residencies and was an instructor himself. Additionally, he completed multiple fellowships in Maxillofacial, Craniofacial and Cosmetic Surgery at the University of Miami and in Paris, France with world-famous plastic surgeons. 
Click here to view his complete CV.
Over time, he has developed his own innovative techniques, all marked by his personalized surgical style, making him one of the top plastic surgery providers in the state of Texas. His work has been featured in numerous medical journals, as well as popular beauty publications such as 
Allure
, 
Glamour
, and 
Self Magazine
.
While Dr. Vitenas has many academic accomplishments to his name and is active in the top medical associations, he is most honored to receive patient-nominated accolades. Over the years these have included multiple Patient's Choice Awards, being named among America's Most Compassionate Doctors, and receiving the CMUS Talk of the Town Customer Satisfaction Award.
Dr. Vitenas has recently received recognitions as the Best Single Physician Practice, a Top Ten Plastic Surgeons in Middle American, a Texas Super Doctor, and a Top Doctor on RealSelf, as well as an Angie's List Super Service Award. You can be confident in choosing Dr. Vitenas and the entire team at Vitenas Cosmetic Surgery for your aesthetics procedures. 
An Experienced Cosmetic Surgeon
Welcome to Vitenas Cosmetic Surgery
Part of the Houston Community
Being part of the Houston community is integral to the mission and values of Vitenas Cosmetic Surgery. As a way to give back to Houston, Dr. Vitenas works with a variety of local and national charities, and has multiple partners in Houston's small business community. Vitenas Cosmetic Surgery would not be the thriving practice that it is today without being part of the great city of Houston.
Dr. Vitenas provides individually tailored care to each individual, starting from the moment they walk into the office. He is intensely dedicated to positive patient journeys. Dr. Vitenas and his experienced staff know that when a patient has realistic expectations and a deep motivation for change, the final results can be extraordinary.
To meet these aesthetic goals, every patient receives a uniquely designed treatment plan, created to walk them through their procedure, step-by-step. If you're interested in learning more about how Dr. Vitenas can put his experience to work for you, reach out to us at our Houston office and set up your consultation with a member of our team today.
Dr. Vitenas was voted the Best Facial Plastic Surgeon in Houston for 2022 by Modern Luxury Magazine!
Focused on Aesthetic Results
Dr. Vitenas accentuates and elevates each patient's beauty and natural features. Combining his artistic eye, meticulous attention to detail, and love for science, Dr. Vitenas has the experience, skill, and creativity to accomplish outstanding results. Some of the most popular surgical procedures Dr. Vitenas performs include
breast augmentation
,
liposuction
,
tummy tuck
, and
vaginal rejuvenation
.
Leadership Offices Memorial Southeast Hospital
Chief of Staff
Vice Chief of Staff
Chief of Surgery
Committee Chairman
Memorial Herman Hospital System
Chairman Joint Hospital
Conference Committee
Finance Committee
Board of Directors
Memorial Herman Healthnet Providers
Board of Directors
Corporate Secretary
Assistant Clinical Professor of Plastic Surgery
Medical & Scientific Affiliations
American Board of Plastic Surgery – Board Certified
The American Society for Aesthetic Plastic Surgery
American Society of Plastic and Reconstructive Surgery
American Cleft Palate-Cranio-facial Association
Fellow American College of Surgeons
Numerous State & Local Plastic Surgery & Medical Societies
Published Author & Contributor
Journal of Vascular Surgery
Journal of Clinical Gastroenterology
Clinics in Plastic Surgery
INTERNATIONAL CONFERENCES
International Society of Cranio-Maxillo-Facial Surgery, 2nd International Congress, Florence, Italy
American Society of Plastic and Reconstructive Surgeons, Toronto, Canada
American Society of Plastic and Reconstructive Surgeons, San Francisco
American Society of Oral and Maxillo-facial Surgeons, San Francisco
Senior Residents Conference, Indianapolis
Various Regional & State, USA
Professional Experience Private Practice
CRANIOFACIAL AND COSMETIC SURGERY FELLOWSHIP
Daniel Marchac, M.D., Hospital Necker, Paris, France
Paul Tessier, M.D., Clinic Belvedere, Paris, France
Miami Children's and Victoria Hospital, University of Miami, S. Anthony Wolfe, M.D.
ORTHOGNATHIC SURGERY FELLOWSHIP
Louisiana State Medical Center, Department of Oral and Maxillofacial Surgery, John N. Kent, D.D.S., Boyd Professor and Chairman
ADMINISTRATIVE CHIEF RESIDENT
Tulane University School of Medicine, Department of Surgery, Division of Plastic Surgery
PLASTIC SURGERY RESIDENCY
Tulane University School of Medicine, Department of Surgery, Division of Plastic Surgery, William M. Swartz, M.D., Chief
Tulane University School of Medicine, Department of Surgery
GENERAL SURGERY RESIDENCY
Tulane University School of Medicine, Department of Surgery
American Board of Plastic Surgery
Texas, Florida & Louisiana
M.D. – Tulane University School of Medicine, Department of Biochemistry
B.S. – Tulane University, Major: Biology; Minor: Chemistry