Uncover the reasons why individuals from all corners of the U.S. and globally select Dr. Vitenas as their top-choice surgeon in Houston.
"I had a significant
liposuction
procedure with Dr. Vitenas including my stomach, back, hips, thighs, knees, and upper arms. He achieved considerable fat removal while giving me smooth, symmetrical, stunning results. This was my first cosmetic procedure and I painstakingly researched doctors in Houston, New York, and Miami. I am so glad I chose Dr. Vitenas and his terrific team. From his beautiful facility to his wonderful bedside manner, informed staff, and incredible skill, Dr. Vitenas does not disappoint. If you're looking for the best, look no further."
Add a header to begin generating the table of contents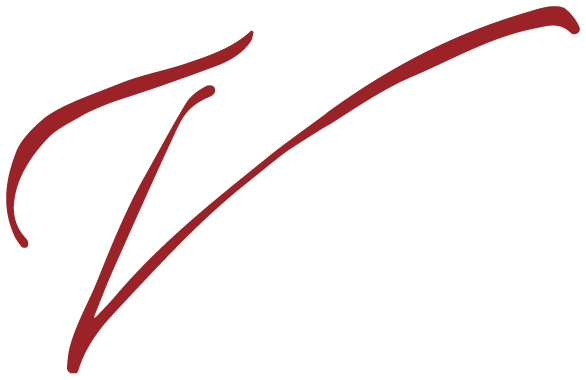 Benefits of Surgery (Brachioplasty)
Brachioplasty, or arm lift surgery, can significantly enhance the appearance and contour of the upper arms. It addresses issues such as excess skin and fat, resulting from weight loss or natural aging. Some of the benefits of arm lift surgery in Houston, TX, include:
An arm lift, or brachioplasty, is a surgical procedure that removes excess skin and fat due to aging, weight loss or gain, or genetics. Frequently, these issues do not respond to diet and exercise. However, a surgical arm lift can create a more toned and contoured appearance. The procedure can help individuals regain confidence in wearing sleeveless clothing and reduce irritation caused by excess skin rubbing against the body.
Arm Lift Procedure Overview
Brachioplasty is performed under general anesthesia. To perform an arm lift, the surgeon makes an incision on the underside of the upper arm. This incision runs from the armpit down to the elbow. The excess skin and fatty tissue are removed through this incision, and the remaining skin and tissue are repositioned to create a more youthful and toned appearance. The surgeon will determine the size and location of the incision based on the type of lift performed and the amount of skin and tissue that needs to be removed. The actual procedure takes between one to two hours, with additional time needed for recovery from anesthesia.
Ideal Candidates for Arm Lift Surgery
Ideal candidates for an arm lift are in good overall health and have realistic expectations about the surgery. They should be at a stable weight before undergoing the procedure. They should also be willing to follow post-operative instructions, rest, and take care of their incisions as recommended by Dr. Vitenas.
There are different arm lift techniques, each designed to address specific concerns. The traditional arm lift is ideal for patients with significant skin laxity and excess tissue. The procedure involves making an incision from the armpit down to the elbow. This allows for the removal of excess skin and fat.
Patients with minimal excess skin and fat are good candidates for a mini arm lift procedure. This is a less invasive option. This procedure involves a smaller incision hidden under the armpit.
Liposuction-assisted Brachioplasty provides a comprehensive solution for undesirable fat deposits and excess skin. A small incision is made, and a steel tube, known as a cannula, is inserted to break up and suction out excess fat cells. Lipo alone will not remove excess skin, as an arm lift is required for this.
Recovery and Healing Process
Patients can expect mild discomfort after the arm lift procedure, but Dr. Vitenas will prescribe appropriate prescription pain medication for about 2-5 days to manage this. You will have swelling after 10-14 days, and then it will slowly subside. After the operation, a compression garment is worn for the first few days to help with healing.
Patients are typically able to return to work about 1 week following the procedure. They can resume their normal exercise routine in 4 to 6 weeks. The length of recovery will depend upon the specific arm lift procedure and the body's healing process.
Surgical Arm Lift Results
Arm lift surgery can dramatically improve the appearance and feel of your upper arms. Most patients report a significant increase in confidence and satisfaction with their body image post-procedure. By removing excess skin, the arm lift surgery can dramatically improve arm tone and reduce sagging skin. This provides the arms with a more youthful look. It takes time for the full results of an arm lift to become visible. The final outcome will appear in up to 6 months once the swelling has gone down completely and the incisions have healed. The results can last for many years with a healthy lifestyle that includes good nutrition and regular exercise. Also, large fluctuations in weight should be avoided.
Arm Lift (Brachioplasty) Cost in Houston, TX
The cost of the procedure will vary among patients, and Dr. Vitenas will be able to determine the cost of your procedure during your arm lift consultation. It will include surgical suite fees, anesthesia, and all follow-up care.
Request a Consultation with Dr. Vitenas
If you are curious whether an arm lift is the right procedure for you, request a consultation with Dr. Vitenas. As a board-certified plastic surgeon with over 30 years of experience, Dr. Vitenas is dedicated to providing personalized care and achieving aesthetic outcomes that enhance each patient's natural arm contours.
Contact us at 281-484-0088 to schedule your arm lift consultation in Houston, TX.
When considering arm lift surgery in Houston, TX, choosing an experienced, board-certified plastic surgeon is crucial for safe, beautiful results. Dr. Vitenas is a prominent plastic surgeon in the Houston area with over 30 years of experience doing both cosmetic and reconstructive procedures.
Here are some of the top reasons to choose Dr. Vitenas for your arm lift:
With his wealth of experience, artistic vision, and commitment to patients, Dr. Vitenas is a trusted choice for arm lift surgery in Houston.
What is an arm lift (Brachioplasty)?
A Brachioplasty is a type of surgery performed to enhance the look of the upper arms. Excess skin and fat are removed to create a more toned, contoured look. Liposuction can also be performed for additional fat removal and arm contouring.
How much does an arm lift cost in Houston, TX?
The cost of an arm lift in Houston can differ based on factors like the complexity of the surgery, the surgeon's expertise, and any additional medical costs. The price typically falls within a range, but the final cost estimate will be determined during your consultation after Dr. Vitenas evaluates your individual needs and goals. He will provide you with an accurate quote for your arm lift surgery at that time.
Can I finance arm lift surgery?
We accept major credit cards. Financing options are available through CareCredit, Alpheon, and United Medical Credit.
What anesthesia is used for arm lift surgery?
General anesthesia is typically used for a comfortable and effective procedure.
How long does an arm lift procedure take?
The arm lift surgery usually takes 1 to 2 hours to perform. However, additional time may be needed for recovery from anesthesia.
Is arm lift surgery worth it?
Yes, most patients find arm lift surgery worth it. Arm lift patients report a 94% satisfaction rate after their procedure, making it one of the most positively reviewed cosmetic surgeries. It significantly enhances the appearance of the upper arms, boosting patients' confidence and body image.
How long do results last?
Arm lift surgery results can last for years with a healthy lifestyle and stable weight.
How long does it take to recover from an arm lift?
The initial recovery takes one to two weeks. Then the swelling will gradually disappear. However, the exact recovery timeline will depend on the individual's healing process and the extent of the procedure.
When can I return to work?
Patients are normally able to go back to work about 1 week after having the arm lift surgery. They can typically resume exercise in 4 to 6 weeks.
Can weight fluctuations affect the results of an arm lift?
Yes, significant weight fluctuations can affect the results of an arm lift. Maintaining a stable body weight is critical for preserving the results of your arm lift. Major weight fluctuations after getting an arm lift can disrupt the improved contour achieved by the surgery, potentially impacting the end results.