If you are considering implants, it's important to understand their safety and risks, including any connection they might have to cancer. If you are currently being treated for breast cancer and have a mastectomy scheduled, you might also want to learn more about the use of implants in reconstructive surgery.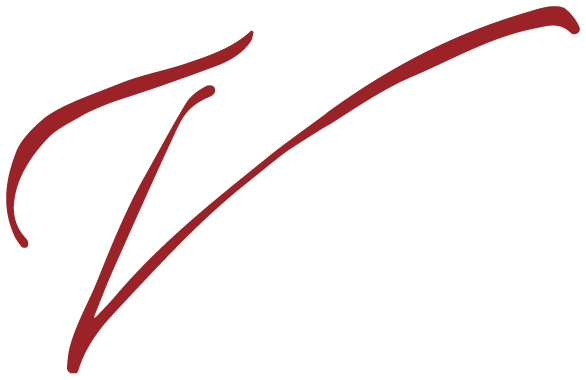 Breast Augmentation and Cancer Concerns
In the US, both saline and silicone implants are approved by the Food and Drug Administration (also known as the FDA) for cosmetic and reconstructive use. 
Both types of implants
 can enhance the size of the breasts during 
breast augmentation
, and both types of implants can be used to replace breast tissue following mastectomy. Selecting a surgeon with extensive experience and an impressive reputation, like Dr. Paul Vitenas, enables you to avoid a lot of the potential risks and complications that can be associated with a procedure like a
breast augmentation
. Still, concerns will always remain. Read this article to learn about the relationship between breast augmentation and cancer, and reach out to set up your initial consultation if you still feel that you have questions about this particular procedure.
The Safety of Breast Implants
In 2006, after no links were found between these implants and cancer, the FDA approved silicone implants once again for 
women over the age of 22
 for cosmetic breast augmentation and for women of all ages who need reconstructive surgery.
However, many potential patients still think that breast implants cause cancer, and it's important for them to learn the facts so they can feel comfortable about moving forward. To learn even more about breast augmentation, 
take a look at our blog
.
Do Breast Implants
Cause Breast Cancer?
Neither saline nor silicone-filled implants cause breast cancer. The FDA has found no connection between breast implants and any type of breast cancer. Research from the Susan G. Komen Foundation backs up the FDA's findings.
In fact, the foundation points to studies that seem to suggest that women with breast implants seem to have lower rates of breast cancer than women without implants. There could be many reasons for reduced cancer rates in these studies, though.
"I`m very pleased with my breast! Life changing i feel like a new person! I recommend 100 percent. Very sweet staff and helpful place. Surgery was painless!"
When Should You Change Your Breast Implants?
When a person is diagnosed with breast cancer, it means that cells in one or more breasts have begun to mutate and multiply more quickly. Although most of the patients who are diagnosed with breast cancer are women, this type of cancer can also occur in men from time to time. 
According to the CDC
, breast cancer can develop in different areas of the breast. The most common locations for breast cancer are in the ducts, which deliver milk to the nipples, or in the lobules, which produce milk. A tumor can also form in the connective tissue.
Many types of breast cancer are invasive, meaning they can spread to other areas of the body if the cancer isn't detected and treated quickly. As 
the American Cancer Society notes
, breast cancer can spread if the cells get into the bloodstream or lymph system. Cancer that spreads is said to have metastasized. Usually, it moves to the lymph nodes first, then to other organs in the body. Treating breast cancer before it spreads is the most effective way to help increase a patient's survival rate.
SYMPTOMS OF BREAST CANCER IN WOMEN
One of the most common signs of breast cancer is a new lump in the breast or near the armpit. Often, cancerous lumps aren't painful and feel uneven or jagged. Although a lump that is painful or smooth is often benign, it could also be a sign of cancer, which is why it's important to see a doctor if you notice any new lumps or masses in your breast.
SELF-EXAMINATION FOR LUMPS
When looking for lumps, it's important to remember that not all lumps are cancerous. In some cases, the feel of your breasts can change due to hormone fluctuations or changes in your weight. It's important to know what your breasts feel like normally when looking for lumps or performing a breast self-exam.
Other Potential Indicators
In some cases, breast cancer doesn't present any symptoms. Seeing your gynecologist for regular exams is important for early cancer detection. If you are over age 40, your doctor might recommend mammograms to screen for breast cancer. In addition to a lump or mass, there are a few other signs and symptoms of breast cancer to keep an eye out for. Symptoms can include:
A change in the texture or appearance of the breast skin (for examples of this, see inflammatory breast cancer rash pictures)
Painful nipples or nipples that pull inward
Bleeding or other discharge from the nipples (not milk)
A change in the breast's shape or size
Swelling of the breast or lymph nodes under the arm
Screening for Breast Cancer
There are several ways to examine the breasts and screen for cancer. Some women perform breast self-exams at home to look for changes or lumps. The ideal time to perform a breast self-exam is 
between three and five days
 after the start of your period.
Not all women perform self-exams and they aren't always an effective tool for detecting cancer. Another option is to have a physician perform a clinical exam during an annual physical or check-up, feeling the breasts for any changes.
The gold standard in breast cancer screening is the mammogram, which takes an X-ray image of the breasts. Mammograms can pick up tumors that are too small to be felt during a clinical or self-exam, making them vital for early detection.
When to start having mammograms depends on several factors, such as your family history of breast cancer and your overall risk. Often, the imaging procedure is recommended for women starting at the age of 40. 
How Do Women With
Implants Check for Breast Cancer?
If you have breast implants, it's still important to follow the screening schedule recommended by your physician to increase the chances of detecting cancer in the early stages. The mammogram experience is likely to be different for women with breast implants than it is for women without implants. A saline or silicone implant can make it harder for the X-ray to take images of certain parts of the breast, 
as the American Cancer Society points out
.
Let the technician know that you have implants before they begin the mammogram. It might even be a good idea to share that information when you make the appointment. To get the most accurate imaging of the breast tissue, the technician might take additional pictures of the breast, known as implant displacement (ID) views. To capture ID views, the implant is pushed against the chest wall with the breast tissue arranged in front of it. Usually, the 
submuscular placement of the implants
 makes it easier to capture ID views.
What Is Breast Implant Illness?
Some women with breast implants complain of symptoms of a condition that's been labeled breast implant illness (BII). BII isn't a type of cancer and is poorly understood. It might have nothing to do with the presence of implants and could be a result of an autoimmune disease or fluctuating hormone levels.
What Is Breast Implant-Associated Anaplastic Large Cell Lymphoma?
While there's no evidence to suggest a link between breast cancer and breast implants, there does seem to be a connection between certain types of silicone implants and a type of lymphoma known as breast implant-associated anaplastic large cell lymphoma (BIA ALCL). ALCL is a type of non-Hodgkin's lymphoma, cancer that affects our immune systems. According to the Mayo Clinic, ALCL can develop anywhere in the body but most often forms in the skin or lymph nodes. In cases of BIA ALCL, cancer often develops next to an implant, in the scar tissue. 
It's important to note that ALCL is not cancer, but a type of lymphoma. It's also important to stress that though there seems to be a link between ALCL and certain types of implants, this type of cancer is still very rare. As WebMD notes, up to 96% of women with BIA ALCL have textured implants. The rate of occurrence is around one in 50,000 women. During your consultation, Dr. Vitenas will get to know your health history and address any questions or concerns you may have.
Textured Implants
vs. Smooth Implants
In addition to being filled with silicone or saline, implants can have a smooth or textured outer shell. There seems to be a connection between textured implants and the risk of BIA ALCL but the exact link between the two isn't clear.
Should You Remove Textured Implants?
In 2019, the FDA issued a breast implant recall (cancer link concerns cited) of certain types of textured implants and tissue expanders to be on the safe side. If you have the implants that were included in the recall, should you remove them or is it safe to leave them in place? Generally speaking, you don't have to take out textured implants due to the risk of BIA ALCL. The cancer is still very rare.
If you are interested in 
implant removal
, you can discuss your options with your surgeon. You might decide to replace the implants with smooth ones or remove them completely. Should you decide against removing or replacing your implants, pay attention to breast implant cancer symptoms and let your doctor know if you notice any changes in your body. Lymphoma symptoms in women to look out for include breast swelling and pain, lymphoma rash, or fluid buildup, according to 
the American Society of Plastic Surgeons
.
Treatment for BIA ALCL depends on how advanced the cancer is and whether it has spread or not. In the early stages, treatment might involve removing the implant and surrounding scar tissue. You might also need chemotherapy and radiation. Depending on the situation, an experimental clinical trial for treatment might be available.
WHAT IS BREAST IMPLANT ILLNESS?
Some women with breast implants complain of symptoms of a condition that's been labeled breast implant illness (BII). BII isn't a type of cancer and is poorly understood. It might have nothing to do with the presence of implants and could be a result of an autoimmune disease or fluctuating hormone levels.
Reasons for Breast Augmentation
Each woman 
has her own reasons
 for wanting breast implants. In some cases, genetics cause the breasts to be naturally smaller or to lack symmetry. In others, the breasts have lost volume due to pregnancy and nursing, age, or other factors. The following are some common reasons for breast augmentation:
Breast size has decreased as a natural part of the aging process
Breasts have deflated after having children
Breasts are naturally small or lack symmetry
Breasts do not project or are shaped in a way you're unhappy with
Having breast augmentation can help to restore or achieve beautifully full, even breasts. Women who are unhappy with their natural breasts experience a boost in confidence with their feminine, curvy figure.
After breast cancer surgery, what is the more common type of implant?
Reconstructive surgery with implants is by far the most common type of breast reconstruction after mastectomy. While women can choose between saline or silicone implants, silicone tends to be more popular because of its softer, more natural feel.
What are the risks associated with implants after breast cancer?
The risks that come with receiving implants after breast cancer are relatively low. As with all surgeries, there is the risk of infection or bleeding. Some types of implants are linked to BIA ALCL but the risk of developing lymphoma after implant surgery is very, very low.
Should I avoid breast augmentation if I have a family history of breast cancer?
You can have breast augmentation even if you have a family history of breast cancer. In fact, some women who have a higher risk of cancer due to their genes and family history decide to have preventative mastectomies and to use implants to reconstruct the breasts afterward.
What can I do to lower my risk of breast cancer?
While there's no way to eliminate the risk of breast cancer entirely, eating a healthy diet, maintaining a healthy weight, and avoiding excessive alcohol consumption can all help reduce the risk of cancer. Regular screenings, such as mammograms, can also help you detect cancer in the earliest stages when it's easiest to treat.
Learn More About the

Risks and Benefits of Breast Augmentation
Talking to a board-certified plastic surgeon can help you get answers to your questions about breast implants, breast cancer, and lymphoma causes.
Whether you have implants already and are concerned about their safety or are considering breast augmentation but want more information, a consultation with a plastic surgeon can put your mind at ease. To get started, reach out to us at our Houston location and set up your consultation with Dr. Vitenas today.