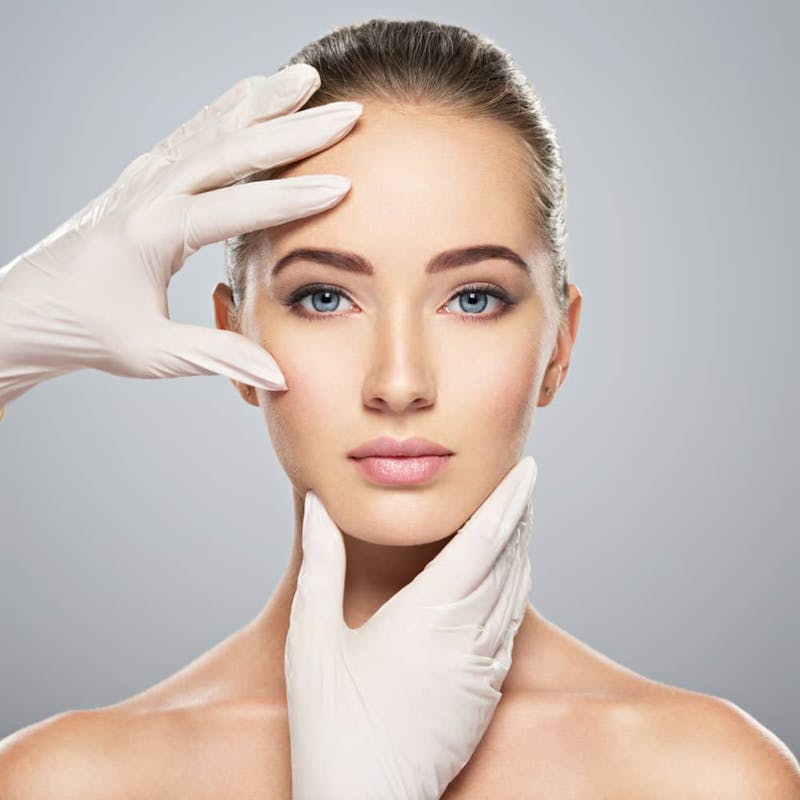 5 Questions to Ask Your Plastic Surgeon Before Surgery
Published on 02 Oct 2021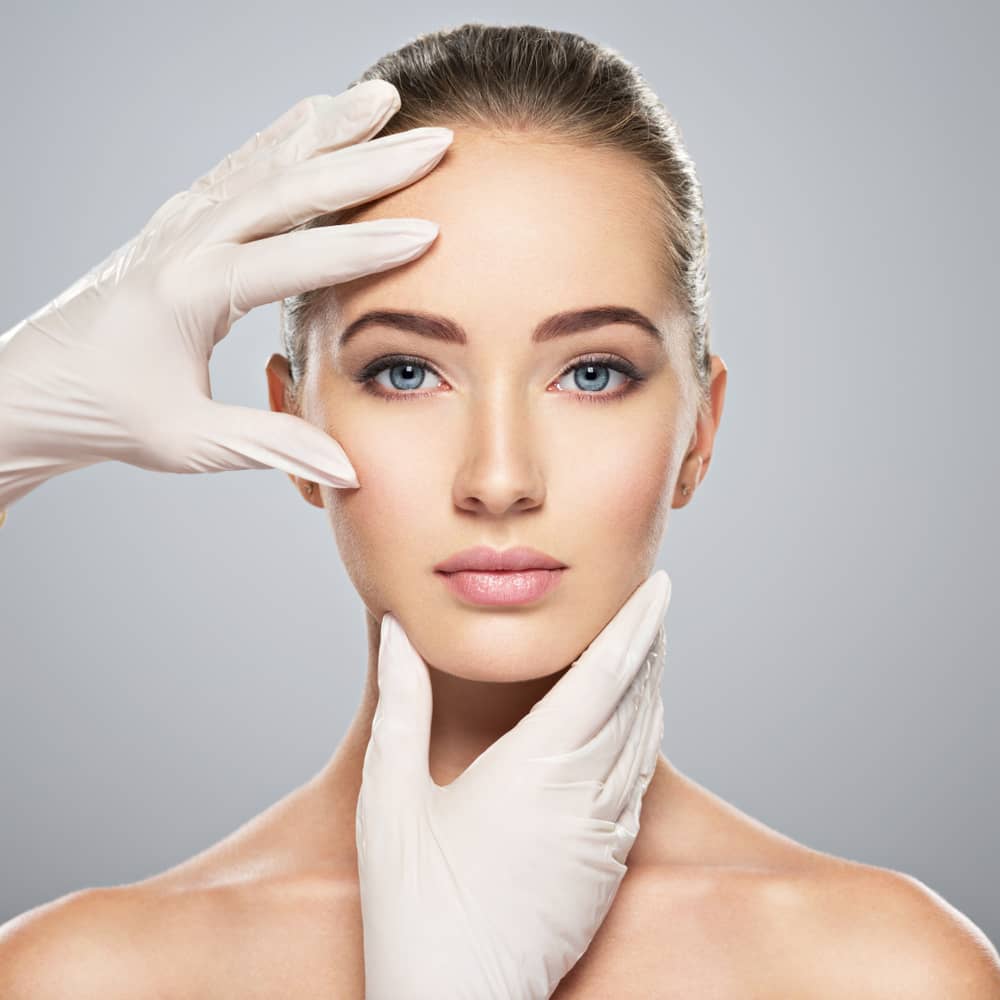 Contacting the right doctor and plastic surgery clinic is crucial. But, a successful cosmetic surgery also starts with a good consultation with your chosen doctor. You want to make sure that you have a one-on-one conversation with your surgeon ahead of time.
Having a good consultation will ensure that you get exactly what you want out of your surgery. In addition, you should ask plenty of questions when you meet with your doctor. Usually, the more questions you ask, the better the outcomes of your surgery will be.
Still, while there are plenty of questions you can ask your surgeon, you want to focus on some key questions, this way you get the best information from your potential doctor. The following questions we'll outline will ensure that you are working with the right doctor, and getting the right procedure done.
Keep reading to find out the exact questions you need to be asking your plastic surgeon before your surgery.
Top 5 Questions You Should Ask Your Plastic Surgeon Before Surgery:
1. Are You A Board Certified Plastic Surgeon
This first question might seem basic, but it's more important than you think. You need to confirm that your doctor is an actual cosmetic surgeon. In particular, you should ask them if they are certified by the American Board of Cosmetic Surgery.
Having this information will let you know that your surgeon has the right training and that they have real experience in the field of plastic surgery. Unfortunately, there are many doctors that claim they can perform plastic surgery on you, but they don't actually have certified training in plastic surgery.
This might seem illegal, but any practicing doctor in America is allowed to do cosmetic surgery as long as they are a licensed doctor. Some people might not realize how big of a difference this will make in their surgery outcomes, and think that any doctor will do.
But, going to a doctor who has no experience or training in the field of plastic surgery can not only result in a botched surgery, but it could be deadly. So, you want to ensure that your surgeon is actually trained in plastic surgery by asking them this question. Knowing this about your doctor will let you know that your surgery will be performed in an ethical and safe way.
Surgeons who are certified with the American Board of Cosmetic Surgery have, at a minimum, undergone at least 12 months of standardized training that teaches them the specialized knowledge they need to perform plastic surgery.
2. Have You Done This Procedure Before, and How Many Times Have You Performed it?
While plastic surgeons do undergo basic training for cosmetic surgery, many doctors choose to specialize in a specific type of plastic surgery procedure or procedure. This could include facial procedures, breast augmentation, and other popular surgeries.
Considering this, you want to talk to your doctor about the training they have had and ask them if they have actually performed the surgery you are interested in getting and what they specialize in. You could go to someone who is more well-rounded and is able to perform several different types of surgeries.
But, there are benefits that come with choosing a surgeon that specializes in the particular procedure that you want to be done. Especially if most of the surgeries they do at their practice are the surgery you are interested in.
In particular, a surgeon that is well versed in a select few procedures will have encountered people of many different body types and medical conditions. They will also know what techniques work best for your procedure.
You can even ask your surgeon how many times they have done this particular procedure. This might seem rude, but the more procedures the surgeon has done, the more before and after pictures you can look at to gauge your surgeon's style and skill.
You will also be able to get a better sense of their experience and skill level when asking them this question, though it might seem like a rude thing to ask, it's better than hiring an unskilled surgeon that might botch your surgery!
3. What Type of Anesthesia Will Be Used, and Who Will be Administering It?
Another important question you need to ask your surgeon before surgery is what type of anesthesia will be used. Also, you should ask who will handle the administration of anesthesia. This might not be something you would normally think about, but most procedures require some form of anesthesia.
Because of this, it is crucial that you ask your doctor what kind of anesthesia they will be administering. Both general anesthesia and local anesthesia are safe and reliable. Still, depending on the patient one type might be better than the other.
For instance, local anesthesia can be good if you want a shorter recovery time, and the procedure you are getting is simple. However, general anesthesia is better for longer procedures that require more complex surgical methods. For instance, facelifts, breast augmentation, and abdominoplasty will work better with general anesthesia.
But you need to make sure that a licensed anesthesiologist is giving you the anesthesia.
Your plastic surgeon will know this information and they can tell you whether your anesthesiologist is certified.
They should be either a Medical Doctor (MD) or a Doctor of Osteopathic Medicine (DO). A registered nurse (CRNA), can also give you anesthesia. Anesthesia is tricky to get right, so you want someone that is fully qualified to be giving it to you, this way no medical complications occur.
Luckily, though, if your doctor is a certified plastic surgeon and operates in an accredited surgical center, then you won't have to worry much about dealing with underqualified staff. They will handle everything for you.
4. What Is The Recovery Process For This Procedure, and How Long Will It Take to Recover?
The recovery period is an important time for any patient. You should prepare ahead of time for this process by asking your doctor how long the recovery period for your procedure is, and what it will be like.
Each person will have a different recovery from plastic surgery, but individual factors can affect the healing process. And, you want to know exactly how long you need to recover, this way you can plan to take time off work or other activities that you normally participate in.
The less invasive and time-consuming the procedure is, the shorter the recovery time will be. But, more intensive surgeries could take weeks if not longer to recover from. So, keep this in mind.
Also, talk about what specific things you won't be able to do after surgery, and what ways you can improve the recovery process. There is a lot to discuss and your doctor is a great resource to talk with before surgery.
5. What Is The Cost Breakdown of This Procedure?
Finally, you want to ask your surgeon about the cost breakdown before you commit to any type of plastic surgery. You will be responsible for paying all the fees associated with your surgery since cosmetic procedures are not typically covered by insurance companies.
Keeping this in mind, it is good to understand the full costs this way so you aren't surprised with the bill after you get out of surgery. There are many associated costs to consider. The surgery itself costs money, but then you also have to factor in the cost of anesthesia, the operating room expense, and the cost of materials such as breast implants.
All of this might be a little overwhelming, but again, your doctor will walk you through all of the costs. They might also be able to offer you a payment plan if you can't pay the full price all at once.
What Other Questions Can You Ask Your Surgeon?
The five questions we outlined are the most important ones you can ask, but there are a few more questions you can ask your surgeon if you want more information. We will go over these briefly here:
Where Will The Surgery Be Performed?
Ask your doctor where the surgery will be performed. Depending on the type of procedure you are getting done, this will be an important question. Complex procedures need to follow certain guidelines, this way you stay safe throughout your surgery.
Some doctors choose to do surgery in a hospital, while others might have their own private clinic or surgery center to do the procedure in. The location really depends on what you want to have done and how invasive the surgery is.
If you are undergoing major surgery, the location of your procedure needs to be an accredited operating room. You don't want to be operated on in a setting that is ill-equipped for surgery, as this can lead to dangerous health outcomes. So, talk to your doctor about this.
Can I See Before and After Pictures?
Before and after photos are an important part of your procedure. Your doctor should provide plenty of examples of their work as a plastic surgeon. This way you can see how your surgery might turn out, and how skilled your surgeon is.
Most doctors will show you these pictures early on. But, if they don't always ask to see before and after pictures. Competent doctors will be willing to give you these photos. If they won't, this could be a sign that something is wrong.
What Procedures Do You Recommend?
You probably already have an idea of what you want to get done. But it doesn't hurt to have a second opinion. Your doctor has completed countless plastic surgeries and knows what looks good. If you want to complete your look, you can ask them what other procedures might work for you and what might improve the aesthetic of your body.
During this discussion, you can also talk about whether or not you are a good candidate for your procedure. In some cases, due to medical reasons, it might be better to go with an alternative treatment. Other times, a different procedure might work better and give you the look you want.
Again, everything you get done is up to you, but plastic surgeons have the best knowledge base for these types of procedures. So, it doesn't hurt to get their opinion.
How Long Until I See Results?
This is a fairly common question that is asked before most surgeries. Many people want to know when they will see results. Still, the answer to this question will depend on the patient and how their body heals. It doesn't hurt to ask about when you can expect to see improvements to your look though.
Really, patience is key with any plastic surgery, but asking this question will give you a more realistic time frame and help manage your expectations.
Are There Any Risks Associated With This Procedure?
As a final question, we suggest talking with your surgeon about the risks associated with your cosmetic procedures. All surgeries come with inherent risks, but you want to know what the specific risks are for the surgery you are interested in.
This way you will have an understanding of what your symptoms will be like during recovery and can prepare for any potential medical complications. In addition, you can also take this time to talk with your surgeon about whether you are a good candidate for surgery. For some people, there is more risk involved with plastic surgery than others.
Contact Dr. Vitenas Today
Dr. Vitenas is a board-certified plastic surgeon with over twenty years of experience in plastic surgery and the medical field. If you are interested in talking with him and getting plastic surgery done, then contact Dr. Vitenas's office today.
His staff can be reached at this phone number: (281) 484-0088. You can also fill out our contact form at this link here. We would be happy to answer any of your questions and help you schedule a consultation before you get any procedures done.