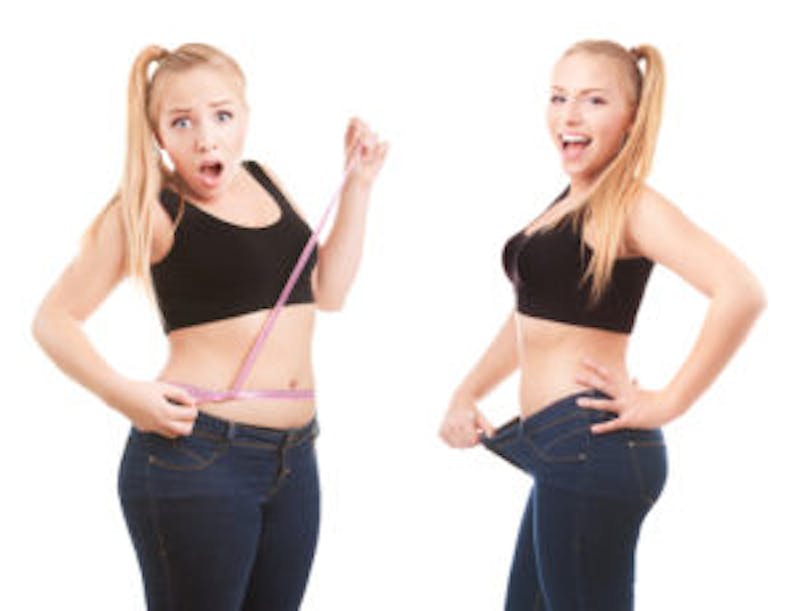 5 Things to Do to Maintain Your Liposuction Results
Published on 08 Feb 2018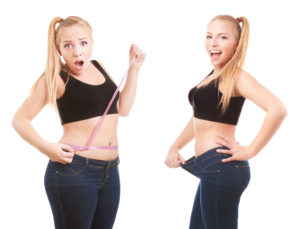 If you've got some extra stubborn fat that just won't go away, liposuction could be the ideal surgery for you. The procedure is designed to help sculpt and shape the body, helping you to feel more confident in your clothes and your appearance.
Unfortunately, there are some big misconceptions surrounding liposuction. One common misconception is that the surgery is for weight loss. Another misconception is that having it gives you carte blanche to eat what you like, since the fat won't return. Unfortunately, liposuction doesn't give you a pass to eat pizza for every meal. There are a few things you should do to maintain your liposuction results in the years after the surgery.
Watch Your Calories
While the fat that's removed during liposuction is removed permanently, having the surgery doesn't prevent future weight gain. If you hope to avoid gaining additional weight by having the remaining fat cells in your body expand after liposuction, you need to pay attention to how much you eat.
In many cases, whether you end up gaining weight or not comes down to a simple mathematical formula. If you eat more calories than you burn, you put on pounds. If you eat as many calories as you burn, your weight stays the same. If you eat fewer calories than you burn, you can lose weight.
So to keep the pounds off after liposuction, you want to be particularly conscious of how much you eat. That could mean breaking out the scale and being extra aware of the number of calories in your food.
Cut Out Certain Foods
Along with paying attention to how much you're eating, it helps to be aware of the quality of foods you eat. Some types of food are packed full of calories but don't provide much in the way of nutritional value. Often, high-calorie foods aren't particularly filling or satisfying, so you end up eating more than you would of a different type of food.
Usually, highly processed foods, such as salty snacks and candies, are full of calories but little else. The same is true for sodas and sugary juices. They'll help you put on the pounds, but won't really provide any nutritional benefits.
If you usually eat a lot of processed foods, try replacing those foods with whole ingredients or nutritionally dense foods. For example, a piece of fruit can be just as sweet as a piece of candy. But it's full of fiber, so it fills you up. It's also full of vitamins that you need for optimal health.
Drink More Water
Sometimes, when you think you are hungry, you are really just thirsty. If you're not already in the habit of drinking plenty of water each day, getting into the habit can help you avoid weight gain and help you maintain your liposuction results.
Drinking water can also help to improve your metabolism and help you digest the foods you eat more efficiently. If you're not sure how much water to drink each day, your surgeon can help you decide. Often, the right amount of water for a person depends on their current weight.
Get in Regular Exercise
Exercise helps your body thrive in so many ways. It can help you keep fat off after liposuction. It helps you build muscle, which is particularly important as you get older. It also helps you feel better overall by improving your mood.
If you don't already exercise regularly, make a list of activities you like, then try to do at least one of them for 30 minutes or so each day. For example, you can go for a 30-minute bike ride or walk around your neighborhood after dinner or before breakfast daily. You can sign up for a Pilates or yoga class on your lunch break or right after work.
Exercise should be fun and enjoyable. Otherwise, you're less likely to do it.
Consider Changing Your Meal Habits
For some people, the typical three meals a day habit doesn't help them maintain a healthy weight. You might end up overeating at each meal, especially if you prepare large meals. Other people find themselves skipping meals, which also leads to overeating.
It might be that a series of five or six small meals daily is what you need to help maintain your liposuction results. Eating less, but more often, can help you avoid becoming 'hangry' and can help you avoid overindulging.
Dr. Paul Vitenas is a board certified plastic surgeon in Houston, Texas and one of the top rated surgeons in the area. He can provide advice and pointers on preparing for liposuction and on maintaining your results after surgery. To learn more, call 281-484-0088 to schedule a consultation today.
Share this page