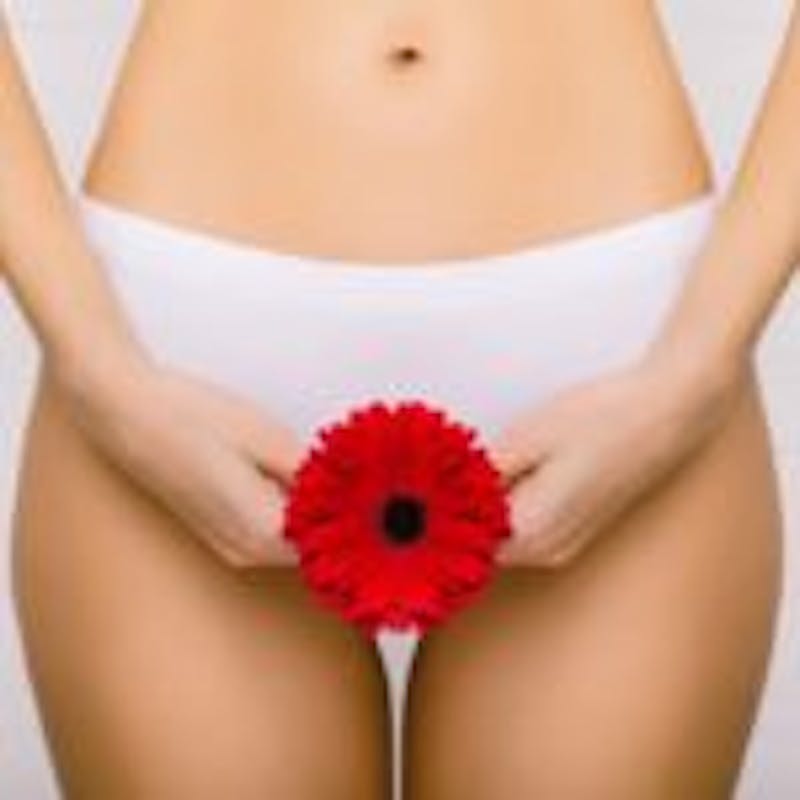 5 Ways A Labiaplasty Can Boost Your Confidence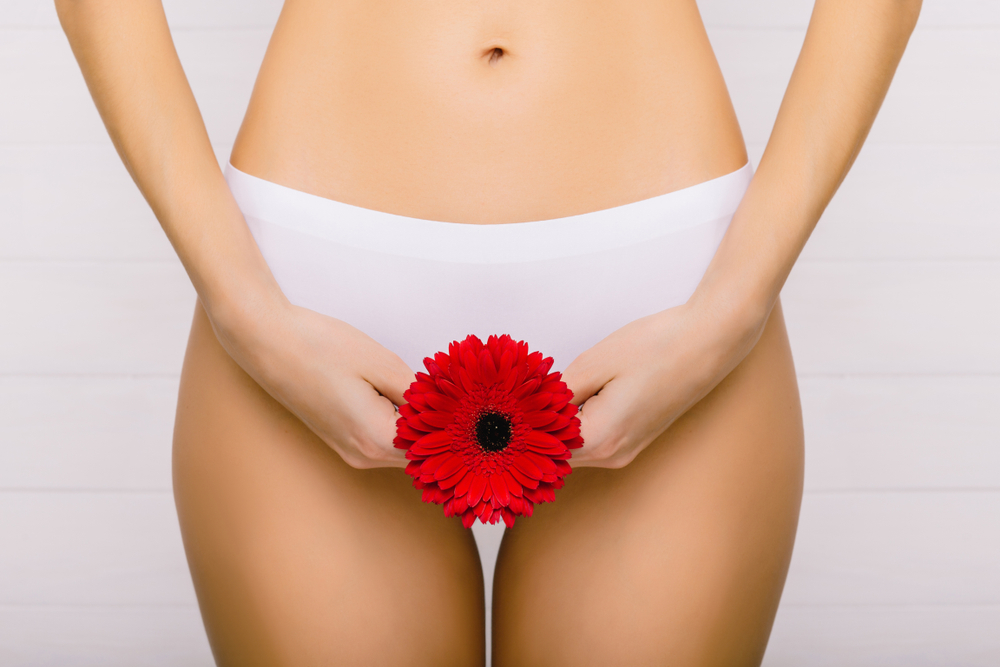 For the modern woman, living in an age where a lot of emphasis is placed on a preconceived idea of what is considered to be a normal vagina and labia, it can be challenging to appreciate and love your body as it is. For women who have larger than "normal" inner and/or outer labia, this may be particularly true. Thanks in part to how increasingly common pornography has become in today's society, the notion of an ideal vaginal appearance has been perpetuated, becoming a standard to which many women now hold themselves.
Large labia or labia with an unusual shape can be a cause for concern, sensitivity, and embarrassment for many women. In addition to the aesthetic concerns, large labia can cause pain and discomfort during exercise and sexual intercourse. Some women also have concerns about their labia getting darker or droopy with increasing age and post-childbirth, potentially resulting in sexual self-consciousness with their partners as they worry about being perceived as imperfect.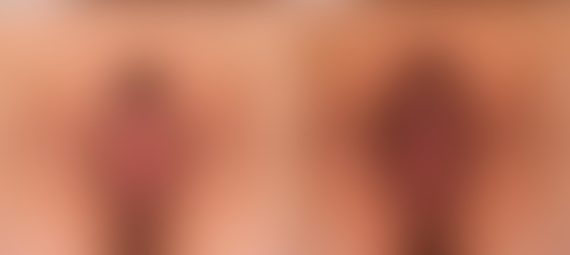 Explicit content – Discretion advised.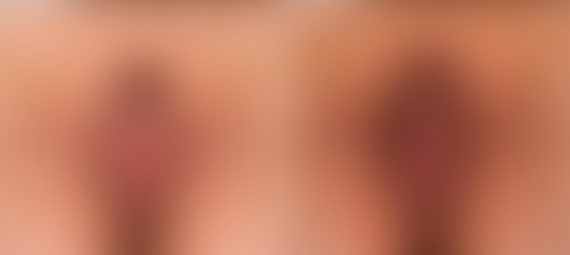 Explicit content – Discretion advised.
See more patients »
Fortunately, a cosmetic labiaplasty procedure is able to clear up these issues in a simple and convenient manner. Labiaplasty is the broad term for cosmetic surgery carried out on tissues of the vulva to improve their appearance and function.
Some reasons women choose labiaplasty include:
Asymmetrical labial tissues
Elongated, sagging, or enlarged labial tissues
Pain or discomfort during sex
A reduction in sexual stimulation or satisfaction
Enlarged labial tissue that covers the clitoris, making orgasms more difficult to achieve
Tissues that cause discomfort by rubbing against the underwear
What Does Labiaplasty Involve?
The labiaplasty procedure is a type of cosmetic surgery that is carried out on the inner lips of the vagina (the labia minora) in order to reduce their size and appearance. The outer lips of the vagina (the labia majora) may also be trimmed or resculpted using fat injection, but this is not as frequently requested by patients.
Excess labial tissue may either be trimmed along the edges and closed with biodegradable sutures or a wedge-shaped area from each labia minora can be cut out and the new edges joined in order to minimize the area of the outer labia. This leaves a smaller, much less obvious labia that looks more "tucked in."
Regardless of the surgical approach that is taken, the procedure is associated with very minimal pain and discomfort, minimal downtime, and little to no scarring.
Ways Labiaplasty Can Enhance Your Life
1. Enhanced Positive Self-Image
This is the main reason most people choose to have any type of cosmetic surgery. According to a recent European study, patients who have cosmetic surgery report experiencing an elevation in their self-confidence and overall pleasure from life.
Having had to endure embarrassing moments caused by prominent labia in snug clothing or trying to avoid being seen naked, especially by a significant other, it is typically refreshing for women to have an improved appearance in this regard, resulting in greater confidence and self-esteem.
2. Increased Sexual Confidence and Pleasure
A significant amount of one's sexual pleasure stems from the mind. Therefore, the confidence boost that comes from having a labiaplasty can be a great way for women to enjoy sex more. Many women report increased sexual confidence, sexual arousal, and sexual satisfaction after labiaplasty. There is also the added benefit of spontaneity when sex is no longer reserved only for a dark room to hide perceived body flaws.
Labiaplasty for age-related concerns is associated with heightened self-esteem and sexual confidence as patients report feeling rejuvenated and much more like their younger selves.
Some women who find it difficult to achieve orgasms as the result of an enlarged labia, or who have painful intercourse from the labia getting pinched or dragged may also benefit from this procedure, leading to greater enjoyment of sex overall.
3. Improved Health and Hygiene
The labia minora is a fragile tissue that can get irritated easily from wearing tight clothes, sex, or exercises like jogging or cycling during which it can get chafed, twisted, or pinched. This may cause micro-injuries and because excess labial tissue can harbor bacteria, this might make hygienic maintenance tougher. Also, there may be an increased risk of urinary tract infections as a result of this. These concerns can be minimized by having a labiaplasty.
4. Wardrobe Comfort
Women who have large labia may experience increased wardrobe comfort following labiaplasty, especially regarding swimwear and other undergarments. They are likely to be more confident in their bodies, no longer having to avoid tight-fitting clothing or handle the unpleasant chafing and soreness previously associated with physical activity.
5. Better Overall Health
In addition to other benefits, simply being more confident and enjoying greater sexual satisfaction allows many patients to notice numerous health benefits that positively impact mental health such as enhanced quality of sleep, improved physical fitness, a sharper memory, reduced risk of anxiety and depression, greater intimacy and bonding in relationships, and more.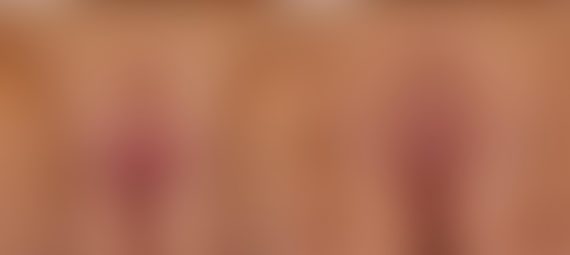 Explicit content – Discretion advised.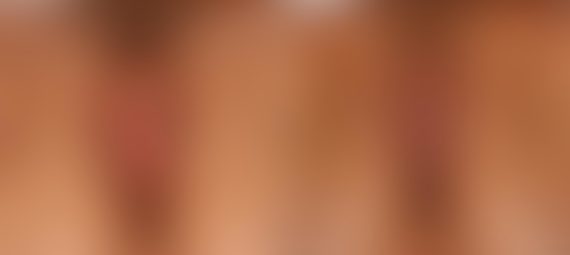 Explicit content – Discretion advised.
See more patients »
Schedule Your Appointment Today
Having a labiaplasty can greatly benefit women who are self-conscious about the appearance of their labia and wish to restore their confidence and self-esteem. If you have any questions about labiaplasty and would like to know more, do not hesitate to contact us. Dr. Paul Vitenas offers private consultations in Houston, TX, for prospective patients.
Share this page