Celebrity Plastic Surgery Gone RIGHT… for a change
Plastic Surgery seems to be defined by Hollywood these days. With so many bad celebrity surgeries, it can be hard to keep faith in the positive elements of professional plastic surgery that are applied with respect to individuals' existing features.
From Demi Moore to Hilary Swank, rebuild your belief in plastic surgery potential with the top 8 celebrity surgeries gone RIGHT.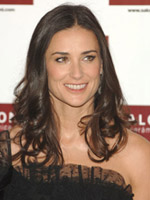 Demi Moore
Demi Moore is a multi-talented movie star that seems to get younger with age. From G.I. Jane in 1997 to Bobby in 2006 and several media appearances with her younger man, Ashton Kutcher, Demi Moore may alter her look, but never sacrifices her style. Demi Moore has experienced breast augmentation, liposuction, multiple collagen injections, cosmetic knee surgery, and a brow lift. But her flawless, radiant skin continues to appear natural.
---
Halle Berry
It is no secret that Halle Berry is one of the most gorgeous celebrities to strut down the red carpet. As fans gawk over Berry's beauty and talent in Catwoman and Monster's Ball, her nose isn't generally the focus of conversation; however Berry did undergo a successful rhinoplasty. As a result, Halle Berry's nose is more defined and significantly slimmer.
---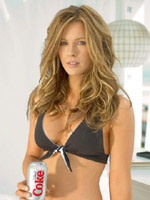 Kate Beckinsale
Although the assumption is a breast augmentation is only for women who desire large breasts, natural beauty Kate Beckinsale's surgery reveals that even a minor surgery can have major effects. Although Beckinsale did not completely alter her size, the surgery enabled her to finally achieve coveted bikini chic.
---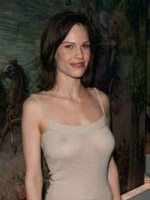 Hilary Swank
Hilary Swank is an A-list celebrity that remains modest and subtle in the spotlight. Since her breast augmentation surgery, Swank may have kissed her boyish figure goodbye, but never attracted negative Hollywood attention. Hilary Swank is a perfect example of a celebrity who changed her look for herself, not the camera.
---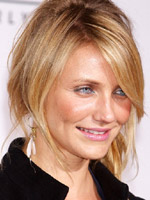 Cameron Diaz
Although Cameron Diaz is most well known for her striking stems, she recently paid some attention to her prominent facial features with a rhinoplasty surgery. With many patients, like Diaz, rhinoplasty is a common surgery to alleviate medical conditions, such as a deviated septum and related breathing problems. However, her post-surgery nose looks a bit aesthetically altered as well.
---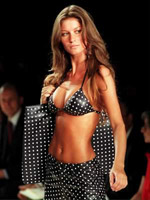 Giselle Bundchen
If you think supermodel Giselle Bundchen's body is too perfect to be real, you're right. Continually awarded best body by national magazines and television shows, the media doesn't typically tattle on Giselle's perfect curves. However, to emphasize her already stunning beauty, Giselle has had rhinoplasty and breast augmentation. From Victoria Secret headlines to the runway, Giselle puts her plastic surgery to good use.
---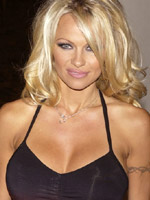 Pamela Anderson
Although Pamela Anderson chooses to display her breast augmentation in a questionable fashion, Anderson's breasts remain a fine example of the power of plastic surgery. Anderson's lifestyle may be less than admirable, but her breast augmentation is still one of the most steady, balanced, and well-known dramatic examples of augmentation in Hollywood.
---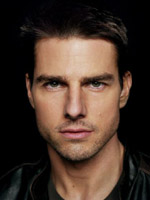 Tom Cruise
As it is increasingly more acceptable for male celebrities to engage in the same physical alterations as female celebrities, Tom Cruise's plastic surgery should be no surprise. Cruise had rhinoplasty that resulted in a defined, masculine nose, flattering his facial shape. Cruise's plastic surgery decision led to the launch of his successful, multi-tiered Hollywood career.