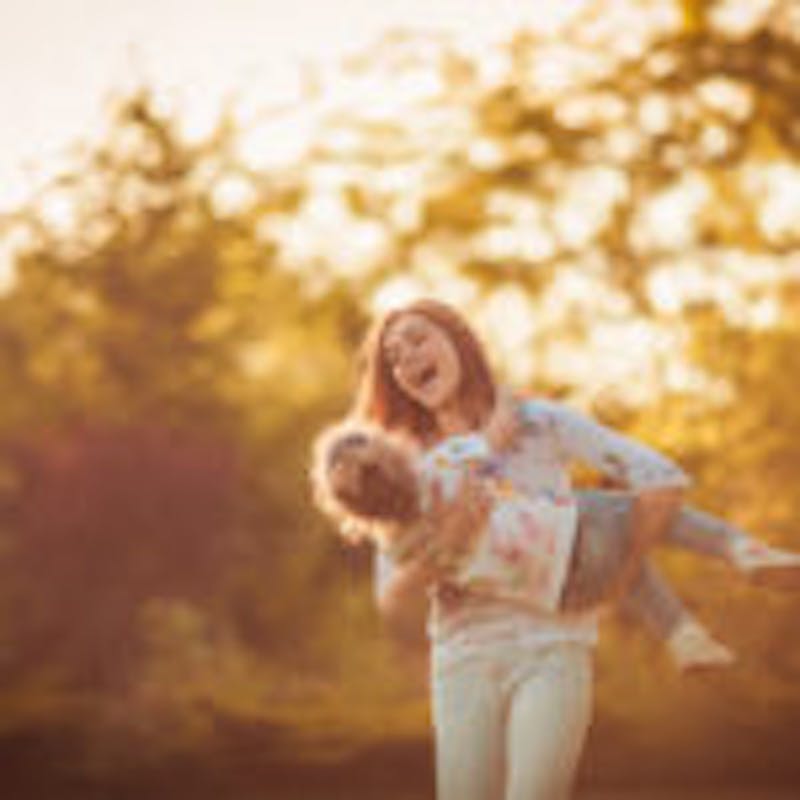 Do You Need To Be a Mom to Undergo a Mommy Makeover?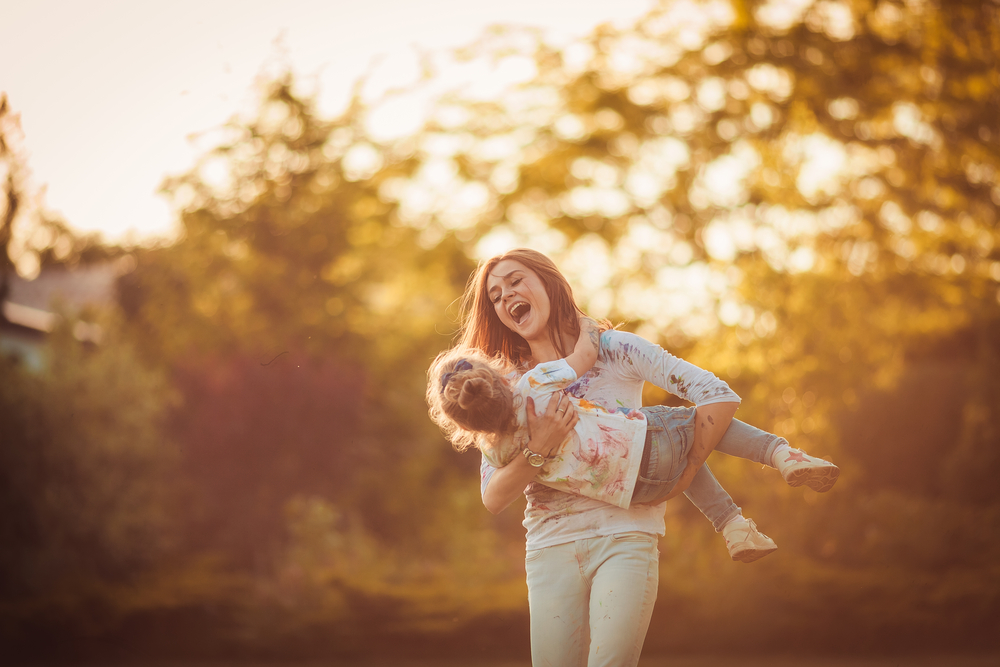 What's in a name? When people hear the phrase "mommy makeover," they often assume that it's something only intended for women who have children.
While mommy makeovers are popular with mothers, they aren't only for people who call themselves moms. Many other people can benefit from the surgeries that make up a mommy makeover. The set of procedures is completely customizable, meaning you can pick and choose which ones you have.
Learn more about what goes into a mommy makeover to see if it's something that's right for you.
What Is a Mommy Makeover?
A mommy makeover is a group of plastic surgery procedures, performed at the same time, that focus on changing areas of the body commonly affected by pregnancy, childbirth and breastfeeding. Often, a tummy tuck is the central surgery performed as part of a mommy makeover.
The goal of a tummy tuck is to create a smoother, flatter abdominal area. The surgeon is likely to remove excess, loose skin from the tummy and to perform liposuction to remove fatty deposits. A tummy tuck can also help to conceal or remove scars from a C-section.
In addition to the tummy tuck, a mommy makeover might include breast surgery, such as breast augmentation to restore or add volume and fullness to the breasts or a breast lift, can increase the perkiness of breasts that might be deflated as a result of breastfeeding or pregnancy. Some women also choose to have liposuction on various areas of the body or vaginal rejuvenation as part of their mommy makeover.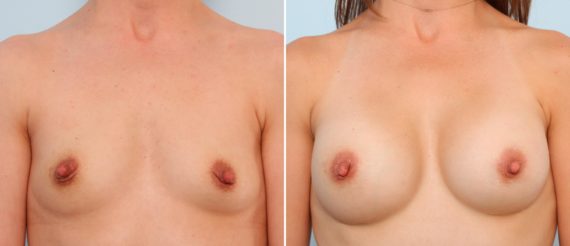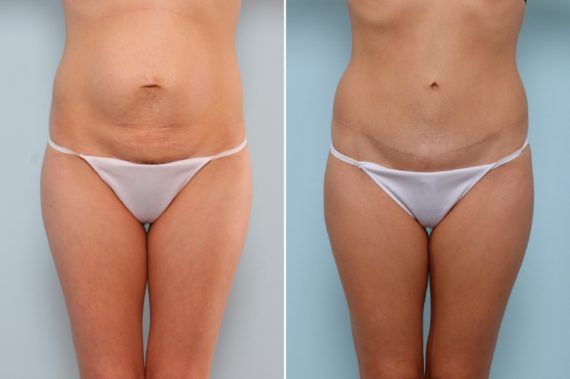 Before & After Photos*
Who Can Have a Mommy Makeover?
Despite the name, mommy makeovers aren't only for moms. If you are interested in getting a flatter stomach, want to change the shape or size of your breasts and are interested in having multiple procedures performed simultaneously, a mommy makeover might be right for you, even if you don't have any children and have never been pregnant.
When deciding whether or not to have a mommy makeover, a more important consideration is your overall health. Your goals and reasons for wanting the surgeries are also something worth keeping in mind.
Women who are good candidates for a mommy makeover should be in good health. That means no uncontrolled medical conditions, such as diabetes. It also means being a non-smoker, or at the very least, being willing to refrain from smoking for several weeks before and after the surgeries.
While you don't have to already have had children to have a mommy makeover, it is important that you have no plans for pregnancy after the surgeries. Getting pregnant, delivering a baby and potentially breastfeeding the baby afterward can undo or alter the results from the surgery.
Additionally, it's vital that you have a good sense of what the surgeries performed as part of a mommy makeover can and can't do for you. While having the procedures done can help you feel more confident about yourself, it's important to keep in mind that they won't change who you are.
It's also important to remember that you should be the one who wants to have a mommy makeover. It's not something to undergo in an effort to please other people.
If you're healthy and have realistic expectations about the procedures, you may be a good candidate for a mommy makeover, no matter your parental status!
What to Expect After a Mommy Makeover (Whether You're a Mom or Not!)
When you're deciding whether or not to have a mommy makeover, an important thing to keep in mind is what will happen after the surgeries.
Typically, a tummy tuck has an initial recovery period of around two weeks. When performed with other surgeries, the recovery period might be a bit longer.
You'll want to take it easy during those first weeks of recovery, to give your body time to heal. If possible, arrange to have someone take care of the cooking and cleaning around your home for you. For at least the first night after surgery, you'll want to have someone stay with you at home in case you need help.
Often, women can resume light activities within two weeks of their mommy makeovers. You might be able to go back to work if you have an office job or work in a field that doesn't require a lot of physical activity. Light exercise is fine after a couple of weeks. You can take walks, for example.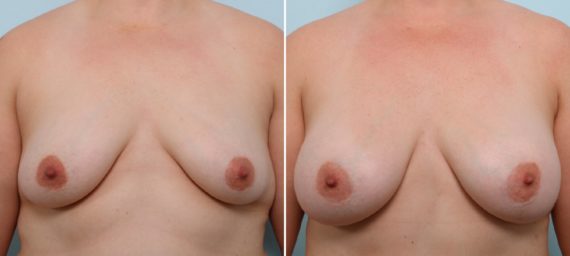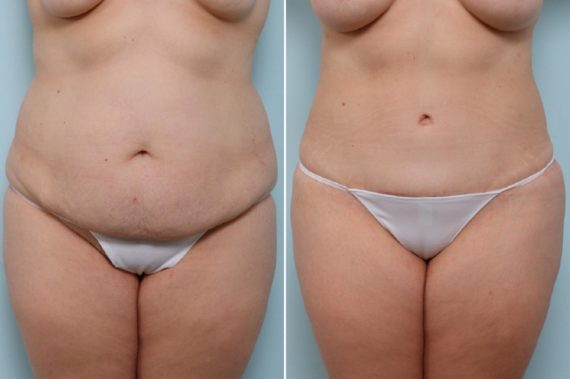 Before & After Photos*
Hold off on more vigorous activity, such as strenuous workouts or training for a marathon, for at least six weeks after the mommy makeover. Your surgeon will let you know when it's safe to take up more strenuous exercise and activity again.
Whether you're a mom or not, a mommy makeover can help you reach your aesthetic goals. To learn more about the procedures, contact Dr. Paul Vitenas, a board-certified plastic surgeon in Houston, Texas. Dr. Vitenas is one of the top plastic surgeons in the area and has regularly been rated as one of the best plastic surgeons for breast surgery. Call 281-484-0088 to schedule your consultation today. You can also book a virtual consultation.
Share this page