Five Amazing and Unusual Cosmetic Surgery World Records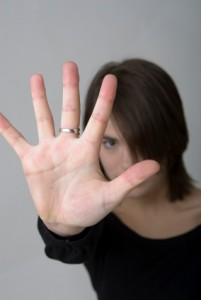 The latest volume of the Guinness Book of World Records was released this past month, full of fun facts and astonishing details. Who could have guessed that tucked amongst the many pages of trivia would be some very interesting cosmetic surgery tidbits? Here is a peek at Vitenas Cosmetic Surgery's five favorite Cosmetic Surgery World Records:
The First Ever Cosmetic Surgery
There are mentions of plastic surgery-type procedures dating back to 800 B.C. The official World Record holder for the first cosmetic surgery, though, was Walter Yeo of Great Britain. Undergoing surgery in 1917, Walter had skin transferred from his shoulder to replace missing upper and lower eyelids.
The World's Largest Breasts
A Texas Housewife holds the world record for the largest breast implants ever placed. Sheyla Hershey had to travel to Brazil to receive the saline implants, providing her with a 38KKK bra size. Unfortunately, due to an infection, she had the implants removed in 2011; she vows she will eventually top her old record.
The Most Cosmetic Surgery Procedures
The documented, official Guinness World Record for the most cosmetic surgery procedures is an American named Cindy Jackson. She has undergone 52 procedures, including Breast Augmentation, Butt Augmentation, Liposuction, and Cheek Implants. Unofficially, though, a British woman named Sarah Burge has actually been through over 100 procedures.
The Oldest Person to Undergo a Sex Change
Renee Ramsey, from New Jersey, became the oldest person to go from male to female. In 2009, at the age of 77, the woman originally known as Richard underwent gender reassignment surgery. All her life she had felt like a girl trapped in a boy's body; she proved to the world you are never too old to follow your calling.
The Most Boob Jobs Performed by One Doctor:
Across the globe, plastic surgeons have collectively performed millions of breast augmentation
The rejuvenating powers of plastic surgery have held a fascination for years, and no wonder, the results can make a dramatic alteration to self-esteem and confidence. To set up your own personal cosmetic surgery record, call Vitenas Cosmetic Surgery at 281.484.0088. We are here to make your aesthetic dreams a reality.