The Health Benefits of Thanksgiving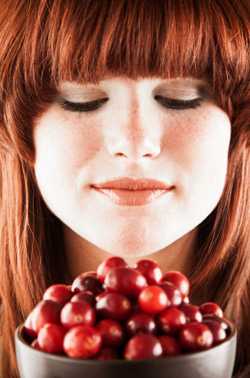 Studies show that Thanksgiving dinner can actually be good for you, yes, good for you! The real reason people gain weight over the holidays has more to do with portion size rather than the actual food. If you use some restraint and avoid a third or fourth helping, turkey, mashed potatoes, and pumpkin pie can be your friend. So you can savor your Thanksgiving guilt-free while enjoying all the benefits these delicious dishes provide.
Turkey: Turkey is packed with protein and amino acids, which boost your body's natural defenses and immunity. With even less fat and calories than chicken, turkey is one of the most nutritious, lean meats available. The skin is not so good, though; stick with just the meat to have a healthy holiday.
Cranberry Sauce: Cranberries are a superfood, loaded with antioxidants to help fight cell damage and improve cardiovascular function. They are also a good source of vitamin C, dietary fiber, and essential minerals. If you are making your cranberry sauce from scratch, try replacing the sugar with nutrient-rich honey.
Sweet Potatoes: Sweet potatoes are loaded with vitamins A and C, beta-carotene, potassium, and fiber. Studies have shown that sweet potatoes possess cancer-fighting properties, and can even stabilize blood sugar levels in diabetics. For the healthiest version, go easy on the brown sugar, butter, and marshmallows.
Mashed Potatoes: Potatoes are a very healthy, low-calorie, high-fiber food; with properties to help fight cardiovascular disease and cancer. They are also an excellent source of vitamin C, B6, copper, potassium, and manganese. Just beware of how your potatoes are prepared: fries, chips, and loaded baked potatoes can pack on the calories. This Thanksgiving, stir up some mashed potatoes using chicken broth instead of butter and skim milk instead of cream.
Pumpkin Pie: Not only is pumpkin a low fat, low calorie food, it is also high in vitamins A and C, zinc and potassium. What makes pumpkin pie unhealthy is the heavy whipped cream and buttery crust. Try making your own whipped cream with skim milk; or swap the traditional piecrust for crushed pecans, high in both nutrition and taste.
Be Thankful: Research has shown that gratitude positively affects our health and well-being. By expressing thanks, you can reduce stress, improve your mood, and fight off depression. Furthermore, gratitude is associated with lower blood pressure, weight loss, cardiovascular health, and longevity.