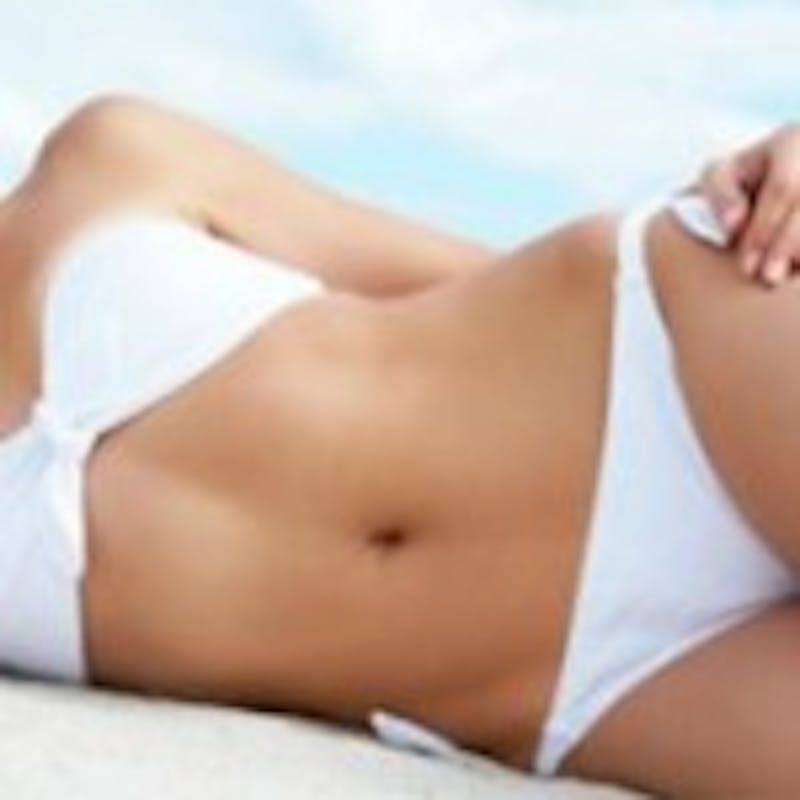 Liposuction Steps to Prevent Flabby Skin
For many patients looking to achieve their ideal look, liposuction is a life-changing procedure that can improve body contour and shape. The surgery generally works by removing fat cells from the body.
What Happens to the Skin After Liposuction
One of the top concerns for prospective liposuction patients is the potential for loose, flabby skin left behind once unwanted fat is gone. These are the steps you can take to prevent loose skin once your liposuction procedure is completed.
How Liposuction Works
To understand why loose skin would be a concern, it is important to know how the liposuction procedure works. Performed under local anesthetic, tumescent liposuction begins with the injection of a specially designed solution of anesthesia into the treatment area. This will numb the area and shrink the blood vessels to minimize blood loss, bruising, and other complications. A thin tube called a cannula is then inserted into small incisions placed around the area. The surgeon will manipulate the cannula to dislodge the excess fat cells from the treatment area and then suction them away with a vacuum-like attachment.
Liposuction can be performed almost anywhere on the body, including the face and neck. The most popular treatment areas targeted for liposuction surgery are the abdomen, hips, outer thighs, and backs of the knees.
See some of our satisfied patients in our Before and After Gallery.
How the Skin Is Affected by Liposuction
Using traditional liposuction methods with a cannula is effective for fat removal, but it does little to immediately treat the skin of the treatment area. Even though the fat cells are gone, the skin will remain the same size. Liposuction was developed to remove fat, not to tighten the skin.
If you are having liposuction performed over a small area — and only a couple of ounces of fat are being removed — you aren't likely to experience sagging skin at all. The body will naturally compensate for this small amount of lost volume and tighten back up gradually.
On the other hand, if a large number of fat cells are removed, the skin may appear loose and saggy in those treatment areas. Most patients will agree that removing the fat is nice, but if the skin can't be adjusted as well, it might not be worth it.
How Can You Boost Skins Elasticity?
Fortunately, with your help, sagging skin is something the body can repair over time. Liposuction can be a total success if you take the right steps to prepare your body.
No matter what amount of fat you're having removed, there are plenty of ways that you can encourage your skin cells to produce elastin and shrink back to the right size. Younger patients may have enough elastin in their skin to make this a nonissue — as aging depletes the skin's natural production of elastin. In any case, use these tips to get your skin ready to adapt to the wonderful body contour that liposuction can bring:
Drink enough water. Hydrated skin is happy skin. It is also healthy and full of elastin. Make sure you meet your daily requirement of water, at least six to eight glasses each day. Doing so can improve the tone, quality, and elasticity of your skin all at once.
Light exercise. Studies have shown that regular amounts of light exercise can boost your skin's production of elastin and collagen, meaning it will look firm and smooth all at once. If you're not already, add at least 30 minutes of exercise about five days a week to get your body working on healing the skin.
A healthy diet, plus supplements. Make sure you are eating a regular, balanced diet full of vitamins and nutrients. Be prepared to supplement as needed for optimal skin benefits. Discuss your diet with a nutritionist, dermatologist, or your plastic surgeon to make sure you are eating the right things on your skin-conscious plate.
Care for your skin. Many of us care for the skin on the face but forget to care for the skin on our bodies. Regularly cleanse and moisturize the skin on your body to treat the areas where you had liposuction performed. This can boost blood flow to the areas and stimulate more elastin growth.
Other Treatments to Tighten Skin
If the natural steps you're taking to tighten your skin aren't working, or are just taking too long, consult with your plastic surgeon about follow-up treatments that can help you. There are several types of skin resurfacing techniques, including:
Each is designed to treat the skin in its own unique way. With all of these, the skin receives many benefits, including a tighter and firmer appearance. Your surgeon can make the right recommendation for you, based on the amount of skin laxity you have and the treatment best suited to your needs.
When all is said and done, the removal of fat cells is much harder than caring for your skin. Liposuction can change the entire contour of your body, often without leaving any sagging skin behind. If you are worried about the after-care for your own body and skin, talk to your plastic surgeon just in case. You may not be at risk for saggy skin after all.
Contact Us and Book a Consultation
Please contact a patient care coordinator by phone at 281-484-0088 if you would like to schedule a confidential consultation. During the consultation, Dr. Vitenas will go over your complete medical history, take the time to understand your goals, and answer all of your questions. Computer imaging will be used to help you visualize your own personal results. Dr. Vitenas will discuss reasonable and expected outcomes, and explain the details of the procedure including the technique, the recovery, the risks, the costs, and financing options.
Our office is open 8 a.m. to 5 p.m., Monday through Friday. You can also email us anytime, and one of our patient coordinators will get back to you. We are conveniently located in the heart of Houston. If you are not a local, we can schedule an online consultation. We can also assist with travel arrangements.
Dr. Paul Vitenas, Jr., M.D., F.A.C.S. of the Vitenas Cosmetic Surgery and the Fine Art of Natural Cosmetic Surgery is a Board Certified Plastic Surgeon and founder of Vitenas Cosmetic Surgery. He has practiced in the Houston area since 1990 and has been named one of Houston's Top Doctors and America's Top Plastic Surgeons. He has also been awarded Houston's Most Compassionate Doctor and a Top Doctor for Women.