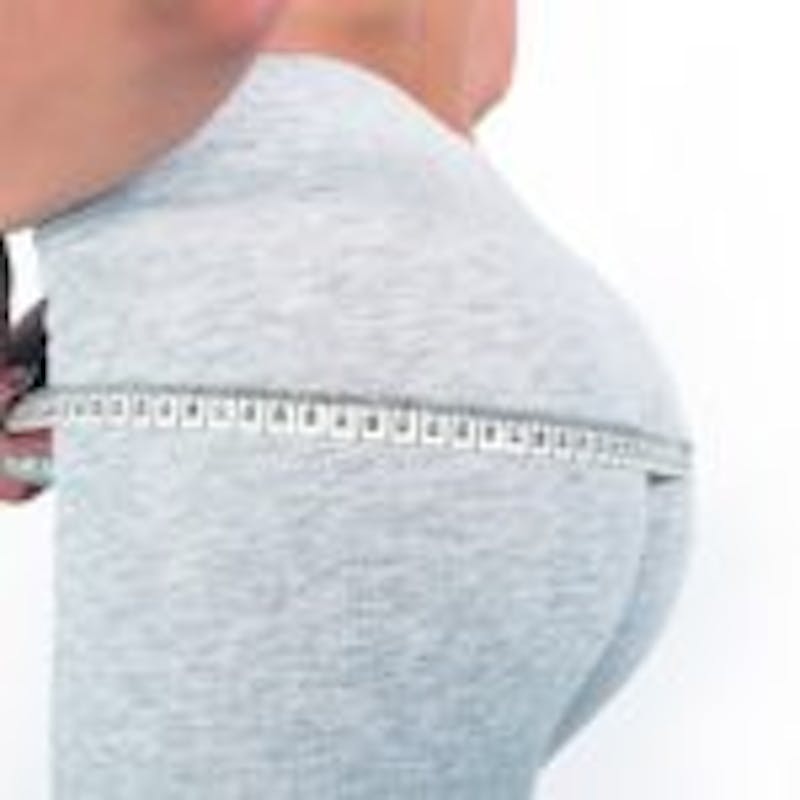 Myths and Misconceptions About Butt Lifts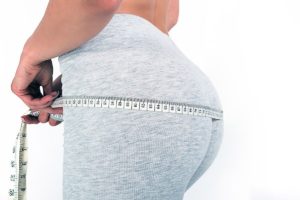 In the past few years, Brazilian butt lifts have seen triple digit growth in the number of procedures performed. Between 2000 and 2015, the number of butt lifts performed increased by 252 percent, according to the American Society of Plastic Surgeons. Despite the surgery's popularity, or maybe because of it, a number of misconceptions and myths have started to swirl about.
If you're considering a butt lift, it's important to know what's real about the procedure and what's just made up.
You Can Use Someone Else's Fat
During a Brazilian butt lift, a surgeon performs liposuction to take fat from one area of your body, like the hips or tummy. That means that you need to have enough fat in a particular area for the surgeon to remove. What happens if you don't have enough fat? Well, one thing is for sure.
A surgeon won't inject fat from someone else into your body. The fat used during a BBL needs to come from your own body. There are a few reasons for that. For one thing, your body is less likely to reject fat that comes from your own body. For another, you won't need to take immune system suppressing medicines to keep your body from rejecting the fat.
If you don't have enough fat for a butt lift, you have a few options. Your surgeon might recommend gaining a few pounds so that you do have some fat. Another option is to consider butt implants instead, but those have some drawbacks, as we'll go into below.
You'll End Up with Loose Skin Once the Fat is Gone
One fear that people often have before a butt lift is that the liposuction part of the process will leave them with sagging skin. Usually, that's not the case. The amount of fat your surgeon removes during a butt lift is usually not enough to cause the skin to sag. In fact, in some cases, the liposuction helps to tighten the skin, so you actually end up with skin that's firmer at the end of the process.
There might be cases when your surgeon advises not having liposuction in a particular area. If the skin in one area has lost a fair amount of elasticity, your surgeon might recommend not having liposuction there.
You'll Lose a Considerable Amount of Weight from the Liposuction
Even when it is performed purely to remove extra, unwanted fat, liposuction isn't a weight loss surgery. You can expect to lose a few pounds, at most, from it. You're likely to lose even less when it's performed for fat grafting, as your surgeon isn't taking out all that much fat.
If you're concerned about your weight, it's a good idea to explore your weight loss options, such as diet and exercise, before you consider a butt lift. You don't want to undo or change the results of your butt lift because you end up losing 20, 30 or more pounds afterwards.
Being Thin Means No Butt Lift for You
People often assume that because they are skinny, a butt lift is off of the table. That's not necessarily true. While you can't have the surgery if you don't have enough fat, there are ways you can get more fat. Your surgeon might recommend a certain diet to help you gain some weight so that you can have the procedure.
Implants Are a Better Option
A Brazilian butt lift involves multiple steps, including harvesting the fat with liposuction, purifying it, and injecting it into the buttocks. The surgery can take several hours to complete. Given the number of steps involved and the length of the surgery, it might seem that getting implants is a better choice.
While implants might be appropriate for some patients, they usually aren't the ideal pick. They often look less natural that your own fat and they can shift or otherwise become uncomfortable as the years go on. You'll be sitting on the implants frequently, so it's possible for them to flatten a bit.
If you're considering a Brazilian butt lift, the next step is to speak with a board certified plastic surgeon with years of experience performing the procedure. In Houston, Texas, that surgeon is Dr. Paul Vitenas. Dr. Vitenas has been named a top doctor and is dedicated to creating a natural, beautiful result in each patient. To schedule your consultation with Dr. Vitenas, call 281-484-0088 today.
Share this page