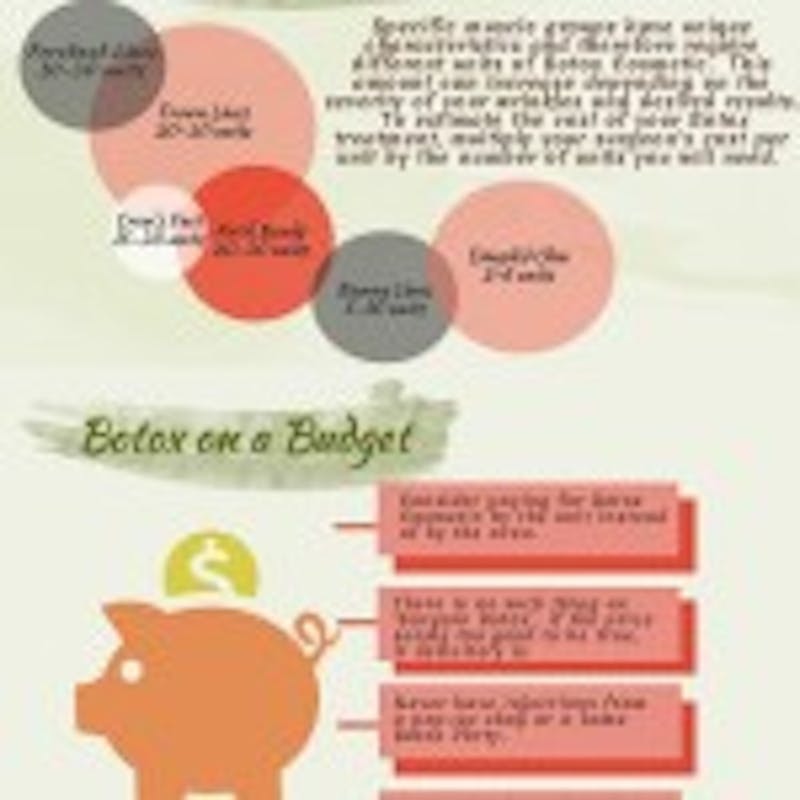 The New User's Guide to Botox Cosmetic
BY DR. PAUL VITENAS JR, MD FACS, VITENAS COSMETIC SURGERY
Get the Most Out of Your Botox Cosmetic Injections:
The Five Things You Need to Know

There is a lot of information on BOTOX floating around on TV, in magazines, and on the Internet. Sometimes, though, important details on this wrinkle-removing poison get overlooked. To get you started on your way toward beautiful, healthy skin, Vitenas Cosmetic Surgery has put together a New User's Guide to Botox. Once you work through these five steps, you are guaranteed to have a fabulous BOTOX experience.
1. Take Time to Pick the Right BOTOX Provider
The first and most important step in planning your BOTOX Cosmetic treatment is to find a reputable, safe, and experienced provider. BOTOX Cosmetic is a prescription drug that any MD can obtain, which means gynecologists and psychiatrists, even if they do not have specialized training with Botulinum Toxin. In some states, only physicians are allowed to administer BOTOX Cosmetic; while in other areas, nurses or other providers may give BOTOX injections under a doctor's supervision.
Make sure your provider has the following qualifications:
Board-Certified in plastic surgery or dermatology
In-depth knowledge of the facial anatomy
Proven, extensive experience giving BOTOX Cosmetic injections
Their practice is focused on aesthetic procedures (not dentistry)
Excellent, honest communication skills
An obvious concern for your safety, well-being, and happiness
2. Decide if BOTOX is What You Need
While the word BOTOX may be synonymous with all wrinkle-fighting injectables, it is not the right choice for every situation. In order to receive your desired results, you first need to be aware of BOTOX Cosmetic's benefits and limitations.
BOTOX Cosmetic is FDA approved to treat:
Frown Lines
Forehead Creases
Crow's Feet
Neck Bands
Excessive Sweating
BOTOX Cosmetic works by temporarily paralyzing the muscles responsible for wrinkles and lines caused by repetitive movement (scrunching of the forehead for example). Static wrinkles (such as Naso-Labial folds) are caused by loss of skin elasticity; these are best treated with dermal fillers.
BOTOX Cosmetic results last from 3-6 months; after which time you'll need a repeat treatment. If you are unhappy with your Botox results, you'll have to wait this long for signs to fade.
3. Know Your BOTOX Cosmetic Units
BOTOX Cosmetic is measured in terms of units. A certain number of units will be required for each targeted muscle area. Going with fewer units than recommended will leave you with poor or unnatural-looking results.
Before your injections, your physician will reconstitute the BOTOX Cosmetic with saline; the approved rate is 4 units of BOTOX per 0.1mL of saline. Bargain BOTOX™ is often over-diluted, delivering fewer units of BOTOX Cosmetic in each injection.
Specific muscle groups have unique characteristics and therefore require different units of BOTOX Cosmetic. This amount can increase depending on the severity of your wrinkles and your desired results. To estimate the cost of your BOTOX treatment, multiply your surgeon's cost per unit by the number of units you need.
Dimpled Chin: 2-6 units
Bunny Lines (Bridge of Nose): 5-10 units
Forehead Lines: 10-30 units
Crow's Feet: 15-30 units
Neck Bands: 20-30 units
Glabellar Area (Frown Lines): 20-30 units
4. How to Get the Biggest BOTOX-Bang for Your Buck
To get the best value out of your BOTOX Cosmetic injections:
Consider paying for BOTOX by the unit instead of by the area; this allows you to pay for on the amount you use.
Never skimp on your physician's recommended amount of BOTOX Cosmetic. This will ensure you receive the desired results; too little BOTOX can mean uneven areas or an unnatural look to the face.
Start with BOTOX to the areas that concern you most. A strong improvement to one area will do much more to improve your appearance than a weak improvement to three.
Use a board-certified, experienced provider. Never have injections from a pop-up shop or a home injection party.
There is no such thing as a Bargain BOTOX™, if the price seems too good to be true, it definitely is.
5. Ask Lots of Questions
When you finally sit down with your provider, start off the conversation with the following questions. If you are unhappy with any answers, it is time to change providers.
Are you board-certified in cosmetic surgery?
What special BOTOX Cosmetic training have you received?
How often do you perform BOTOX injections?
Can I see before/after photos of your recent BOTOX patients?
How do you charge for BOTOX: per unit, per area, or another way?
Will BOTOX Cosmetic provide the results I am looking for?
Still thinking BOTOX Cosmetic is right for you? If you have any further questions, or if are ready to schedule your BOTOX Cosmetic appointment, call Vitenas Cosmetic Surgery at 281.484.0088. We look forward to being a part of this journey toward your personal best.