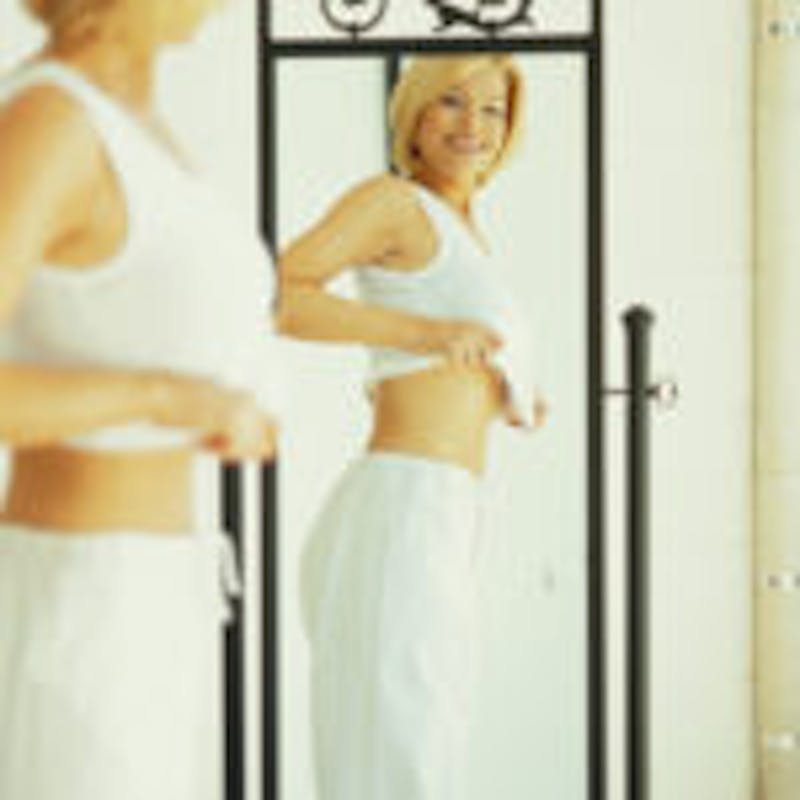 How Not to End Up With Sagging Skin After Liposuction

If you've got a bulge or two of unwanted fat, liposuction can help remove it, giving you the beautiful shape and contour you want. There's just one potential drawback to the fat removal surgery. While it will quickly get rid of unwanted fat, it can also leave you with skin that's loose and saggy. Depending on how much fat gets removed and the condition of your skin, you might feel more self-conscious after liposuction than you were before.
Here's what you can do to minimize or prevent sagging skin after liposuction.
Have Just a Small Amount of Fat Removed
Picture a balloon. When it's full of air, the outsides of it are smooth. If you remove just a bit of the air, the outside becomes a bit less smooth, but not overly saggy or loose. But if you were to more fully deflate the balloon, you'd end up with a floppy shell.
The same is true when you remove fat. If you remove only a small amount of fat, the skin doesn't have so far to go when it starts bouncing back. Take out more fat, and the skin is likely to appear much looser, and have more trouble recovering.
Of course, removing just a small amount of fat during liposuction isn't always the right option. If you want more dramatic fat reduction results and are concerned about skin laxity, you have a few more options.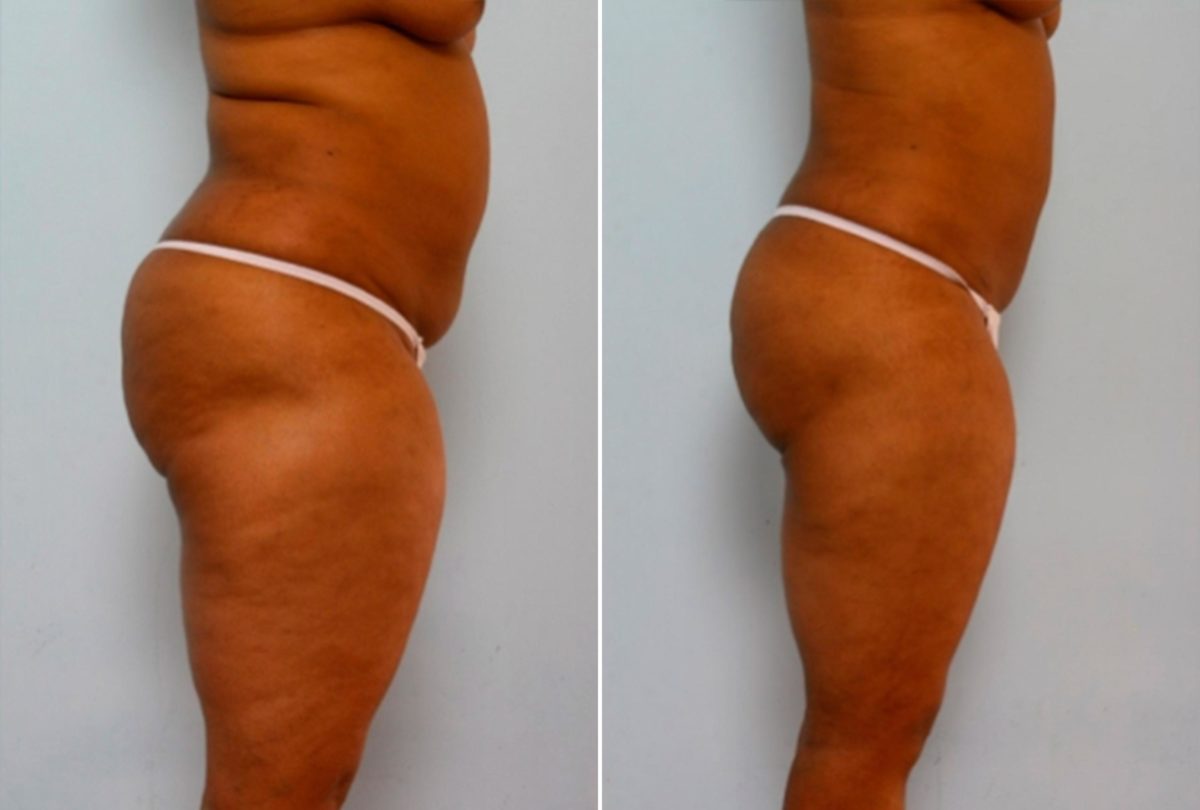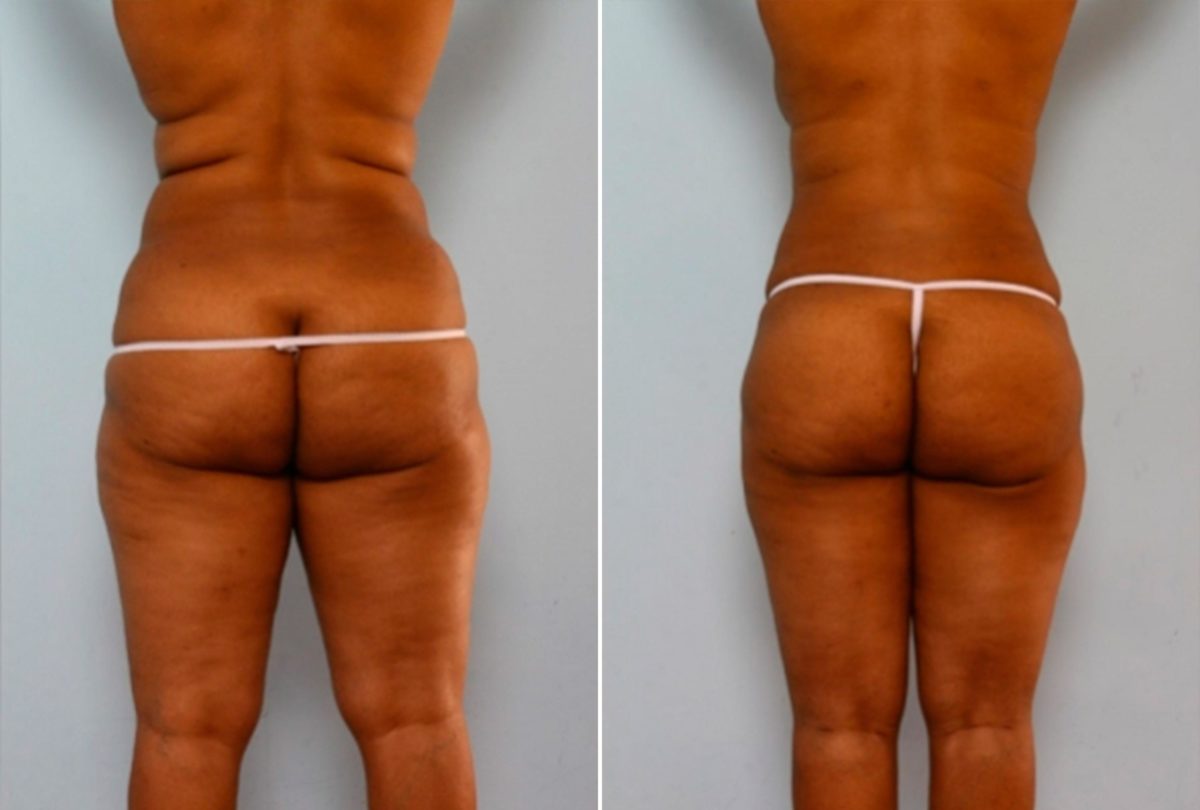 Before & After Photos*
Wear a Compression Garment
After liposuction, your surgeon will likely recommend that you wear a compression garment around the treated area. Compression garments might not look great, but they have an important role to play. Mainly, they help to reduce swelling in the area and they help to improve the final contour and shape of the treated area. Wearing your compression garment as recommended can help you avoid sagging skin after liposuction.
Consider Non-Surgical Skin Tightening
In some cases, compression alone isn't enough to prevent sagging. If you have mild looseness or sagging after liposuction, non-surgical skin tightening using ultrasound might be the best option for you. Treatments such as Ultherapy use the energy produced by ultrasound to increase the production of collagen beneath the skin. As a result, skin becomes firmer and smoother over the course of several months.
Keep in mind that non-surgical skin tightening is only effective on mild sagging and laxity. If you find yourself with severe sagging after liposuction, you might need something a little more invasive.
Schedule a Lift Surgery
Certain surgeries, such as a tummy tuck or body lift, are designed specifically to deal with loose and sagging skin. Often recommended to patients who have had dramatic weight loss or who have experienced major changes to their bodies after pregnancy, these procedures focus on smoothing an area by removing extra skin and by tightening certain underlying muscles.
If you and your surgeon suspect that loose, sagging skin will be an issue after liposuction, the best thing to do might be to schedule lipo and a lift surgery together. Doing so will not only save time, it will also make the procedure a bit more budget-friendly.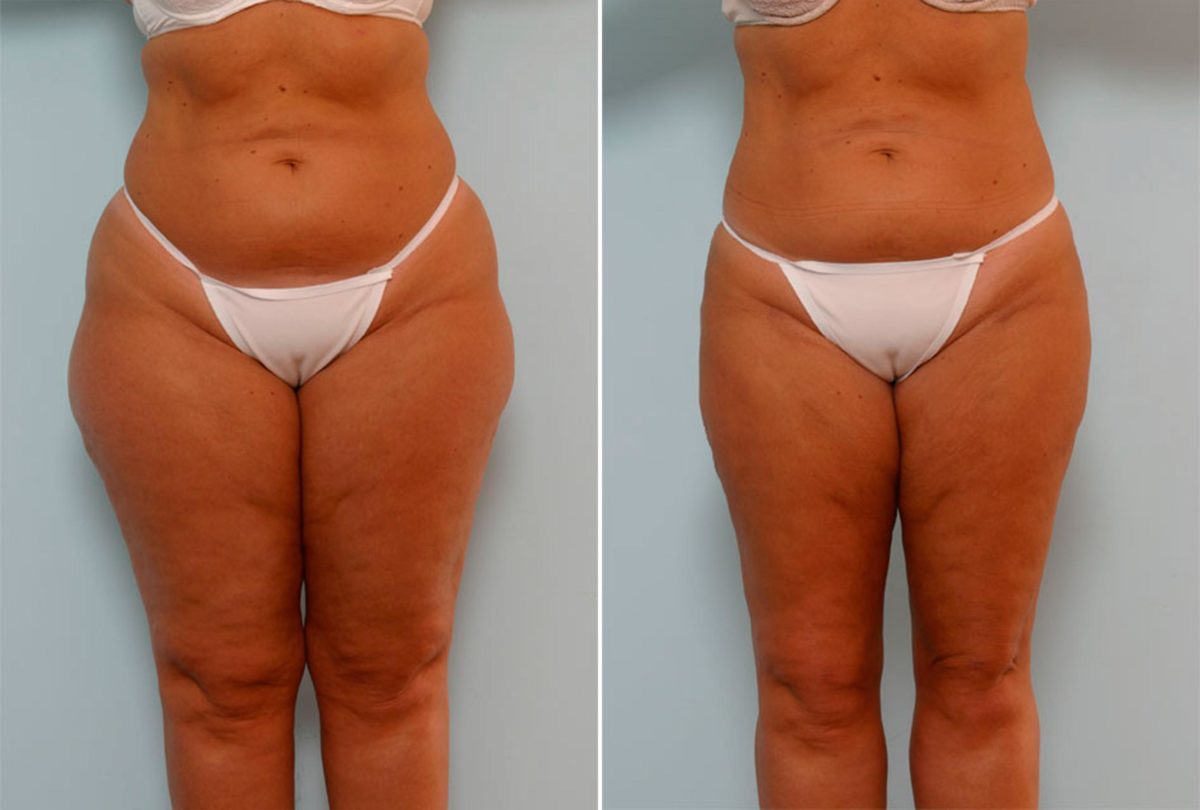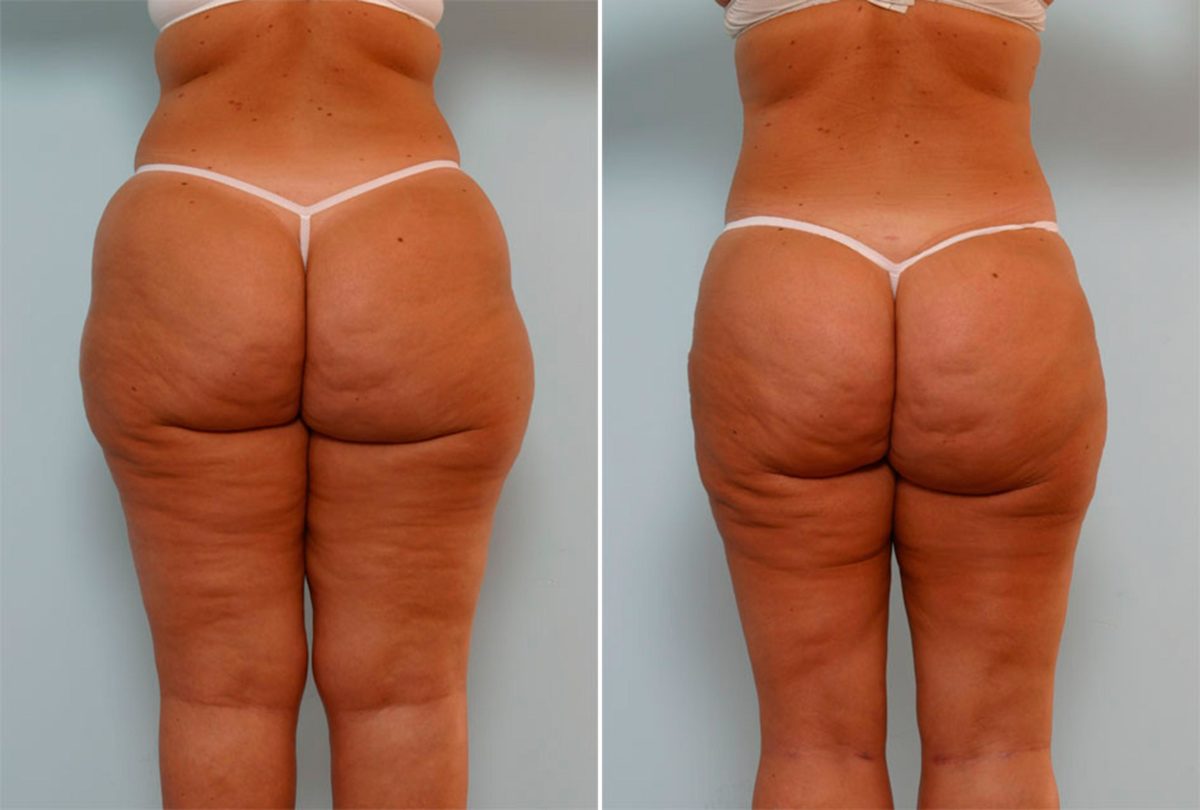 Before & After Photos*
Improve Your Skin's Elasticity
If you're concerned about loose, sagging skin after liposuction, you should try to improve the health and elasticity of your skin before you have the surgery. While skin naturally becomes more lax with age as collagen and elastin production decline, there are things you can do to help it "snap" back more easily.
Drink plenty of water on a regular basis. Hydrated skin tends to be more elastic and springs back more easily than parched skin.
Exercise can also help. Building muscle and strength can help to kickstart your body's declining collagen and elastin production, so your skin becomes firmer and more supple.
Your diet can also play a role when it comes to how well your skin "bounces back" after liposuction. If you've already changed your diet to help you lose weight before liposuction, keep up the good work after the surgery. A diet that's full of fiber, lean protein and plenty of vitamins and minerals will help to keep your skin supple and healthy for longer.
Remember, everyone's skin is different. Just because a friend had trouble with sagging skin after liposuction doesn't mean you will as well. A board certified plastic surgeon, such as Houston's Dr. Paul Vitenas, can help you understand what to expect from the surgery and how to prepare for the best results possible. To learn more about, call 281-484-0088 to schedule a consultation today.
Share this page