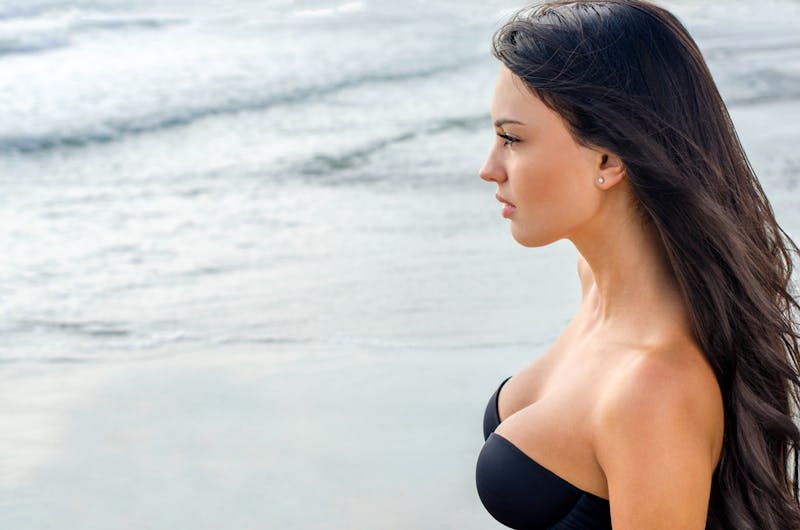 Not Happy With Your Breast Implants? You Have Options
Published on 14 Sep 2020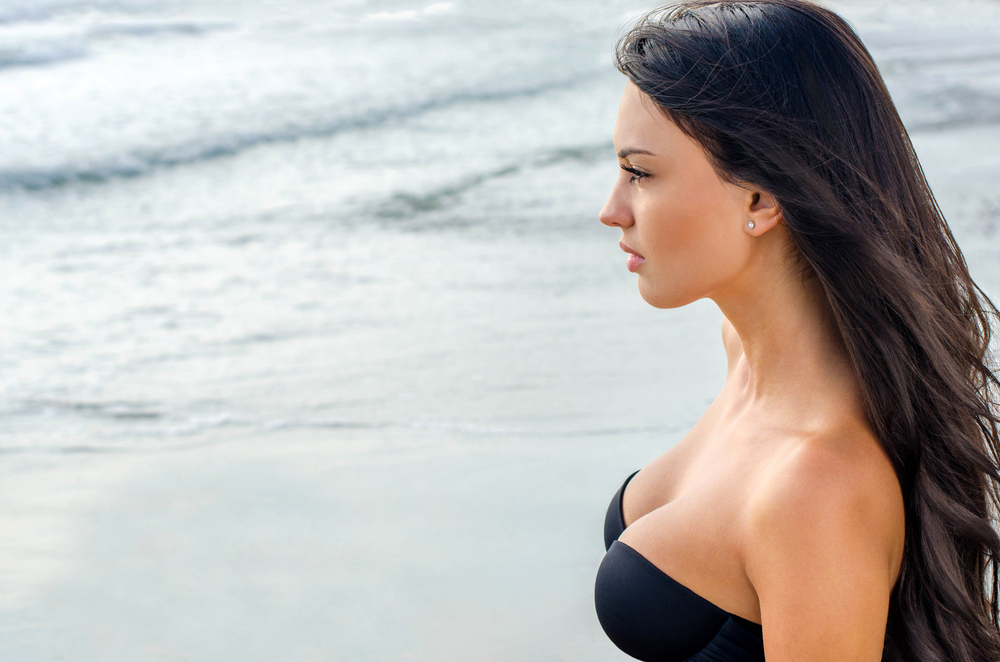 Before you got breast implants, you might have thought long and hard about the decision. Maybe you made a list of pros and cons and carefully considered the differences between saline and silicone implants.
Now, it might be months or years after your surgery and you find that you're not as happy with the results as you thought you'd be. Or, it could be that you were happy at first, but now you're wishing you didn't go as big or that you went bigger. Maybe you'd like to trade saline for silicone or the reverse.
If that's the case, we have good news for you: Breast implants aren't permanent. Although they are meant to be long-lasting and some women do enjoy their implants for many years or even the rest of their lives, it's not uncommon for a woman to change things up. You might decide to replace your implants with a new set or to take them out completely.
If you're not thrilled with your implants, here's what you can do.
Breast Implant Exchange
The goal of a breast implant exchange is to trade one pair of implants for a new pair. You might decide to exchange your implants because you would like to go bigger or smaller or because you would like to try a different type of material.
Another common reason for a breast implant exchange is to replace older implants with a new pair. Breast implants can last for many years but aren't designed to last forever. Another older pair (usually over 10-years-old) might need replacement at some point or another.
It might also be the case that the shape and size of your breasts has changed over time. To get the look you want, you might decide that the best thing to do is exchange the implants you have currently for a new set.
For example, one breast might become smaller than the other as a result of aging or weight changes. To correct the asymmetry, you might choose to have two differently-sized implants put in place.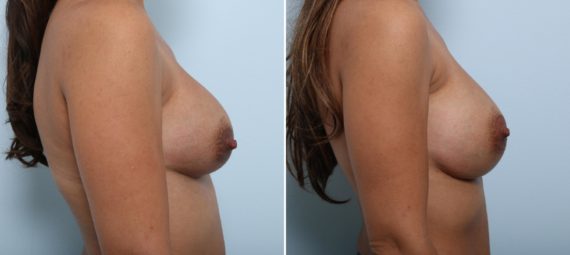 Before & After Photos*
Other reasons for a breast implant exchange include:
To improve the shape of the breasts
To take advantage of updated implant technology
To reduce the appearance of wrinkles or rippling beneath the skin
To replace damaged or leaking implants
Breast Implant Revision
Breast implant revision has a few things in common with breast implant exchange. One of the purposes of the surgery is to replace unwanted, older implants with a new pair. A surgeon might also use dermal matrix products to help improve the results of the surgery.
The reasons for choosing a revision surgery might be a little different from the reasons for choosing an exchange. Often, women who decide to have breast implant revision aren't happy with the results from their initial surgery.
It could be that you had breast augmentation and realized right away that you choose a size of implants that is too big for your frame or a size that is proving to be uncomfortable. Alternatively, you might wish that you had gone bigger with your implants.
A surgeon might perform breast implant revision to correct a deformity in the breasts that has developed as a result of the implants. For example, some implants 'bottom out,' and end up resting too low in the breasts, creating a droopy appearance.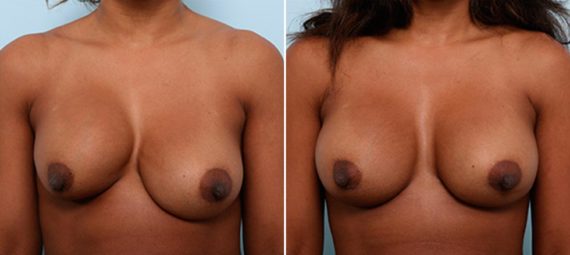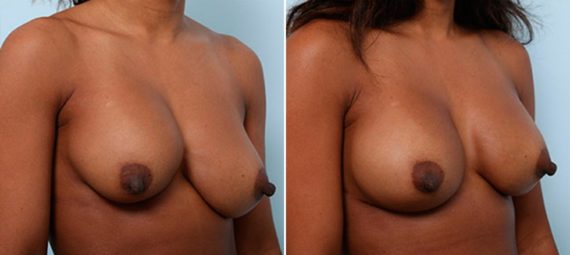 Before & After Photos*
During revision surgery, a surgeon might remove the drooping implants and place dermal matrix material under the breasts to improve their shape and reduce droop. The material helps to improve the position of the implants in the breasts.
Along with bottoming out, there is a chance that implants will shift closer together over time, creating a 'uniboob' appearance or that they will spread apart, making the breasts look wide-set apart. Revision surgery can correct both of those concerns, as well as rippling or wrinkling in the implants and capsular contracture.
Breast Implant Removal
Maybe you don't want to exchange your breast implants and you don't want to fix them. You just want them gone. If that's the case, breast implant removal is likely right for you.
As with breast implant exchange and revision, there are many reasons why you might decide to remove your implants. You might just be tired of them and want to go back to your 'natural' size. It could also be the case that there's an issue with the implant, such as a rupture or leak, but you aren't interested in getting a new pair.
You might have had difficulties with your implants from the beginning, such as difficulty finding a comfortable sleeping position or trouble when exercising and have decided that they are not worth the hassle anymore.
Often, breast implant removal is paired with a breast lift, to help restore a perky shape to the breasts once the implants are gone. Some women might opt for a breast reduction along with the implant removal, taking out additional breast tissue or fat, as needed.
Whether you decide to exchange, revise or replace your breast implants, you aren't stuck with a pair that you don't love. Dr. Paul Vitenas, a board-certified plastic surgeon in Houston, Texas, specializes in breast surgeries and is happy to help you choose the procedure that will best suit you. To learn more, call 281-484-0088 to schedule a consultation. You can also request a virtual visit
.
Share this page