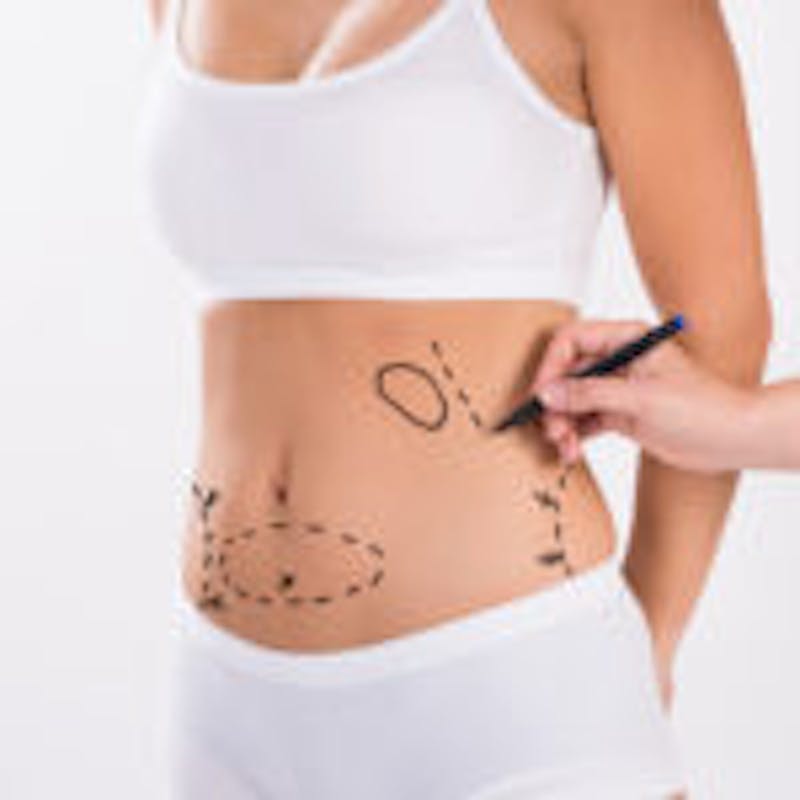 What Happens After Liposuction?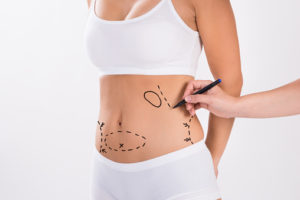 You're considering liposuction to remove excess fat from your abdomen, thighs, hips or another area of the body. But you aren't sure what to expect after the procedure. Is liposuction recovery painful? Will you need to stay home from your job for weeks on end? How long will it take before you see noticeable results or a visible change?
The following liposuction recovery timeline gives you a good idea of what to expect after liposuction, and when. You'll also get tips to help make each part of the recovery process as comfortable as possible.
The Day After
The day after liposuction, you'll definitely want to take it easy. You will most likely feel a bit sore and will have some discomfort in the treated area. Many people notice a bit of swelling or bruising in that area.
In many cases, any discomfort you feel can be managed with pain relievers, which your surgeon will prescribe. To help reduce swelling and to speed up the healing process, it's also a good idea to wear a compression garment or girdle around the treated area, starting right away.
One Week After
Many people take a full week off from work after liposuction. Usually, the first week of recovery after the surgery is the toughest. You might feel uncomfortable throughout the week or notice that the swelling gets worse before it gets better. It's best to just take it easy throughout the week. Rest up and avoid strenuous activities. Your recovery can be a good excuse to have the kids or your spouse do the chores around the house!
Although many people do take a full week off, you might feel ready to go back to work after just a few days. If you have a relatively sedentary job like a desk job, going back to work early might be fine. Just make sure you get the all-clear from your surgeon before you go back to the job.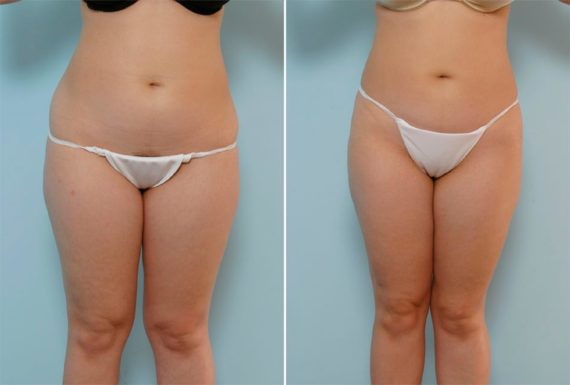 See more patients »
One Month After
After the first month, your life should be pretty much back to normal. Many people are able to work out and resume other physically taxing activities after the first four weeks. Those who can't start exercising again after four weeks are usually good to go after about six weeks.
At this point, you might be starting to see very noticeable results, as any remaining swelling will have usually diminished. Although liposuction usually produces results that are immediately visible, it can be difficult to see them with all the swelling.
Three Months After
By the three-month mark, you should be able to see your final, full results from liposuction. The noticeable swelling will be gone and the bruising will have faded.
Years Later
The results from liposuction can be permanent. After all, the fat that your surgeon removes is gone for good. There are a few things you can do as part of your liposuction recovery and in the months and years afterwards to help maintain those results.
One thing to do is stick to a healthy diet. If you've had trouble watching what you eat in the past or just aren't sure what is meant by a "healthy diet," your surgeon can help you put together a plan or can refer you to a nutritionist who can help.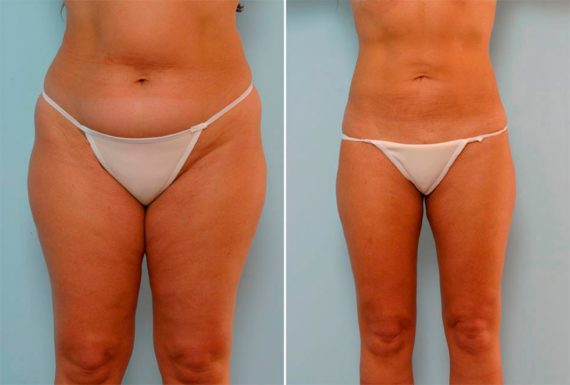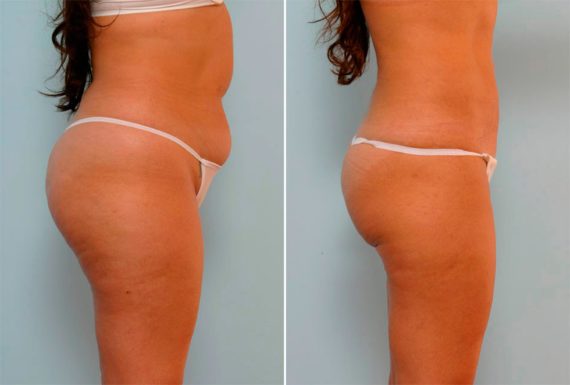 See more patients »
Another thing that's important to do is exercise after your surgery. You'll want to wait to start hitting the gym or participating in sports again until you get the go ahead from your doctor. But participating in light activity like taking a short walk, and starting a few days after your liposuction, can pay off in the long run. For one thing, mild activity can help the healing process. For another thing, it gets you in the habit of being active so that you'll be ready to go back to the gym when it's time.
Exercise not only helps you maintain your weight and keep the remaining fat cells from enlarging after liposuction. It can also help you avoid something known as compensatory fat gain. In some people, the number of visceral fat cells increase after the removal of subcutaneous fat (the fat liposuction takes care of). Sticking to a regular exercise routine can help you avoid that fat gain.
Dr. Paul Vitenas is a top-rated, board certified plastic surgeon in Houston, Texas. He regularly performs liposuction, as well as a range of body and facial plastic surgery procedures. To learn more about liposuction and what you can expect after it, call 281-484-0088 to schedule a consultation with Dr. Vitenas today.
Share this page