Cost of Breast Procedures
As a woman considering breast augmentation, one thing you might be wondering about is how much the surgery will cost. Since it is a cosmetic procedure, breast augmentation is typically not covered by insurance providers, meaning the cost of the surgery is usually the responsibility of the patient. Read on to learn more about the cost of breast augmentation.
Discover why patients from across the U.S. and around the world choose Dr. Vitenas as the premier surgeon for naturally-appearing breasts.
"After rigorous research for the best plastic surgeons in Houston, I am so happy I chose Dr. Vitenas to perform my breast augmentation! His natural results and precision to detail surpassed all of my expectations. The staff is the upmost professional and pleasant to work with. Not to mention his office building is beyond gorgeous! I can say without a doubt after a year of my breast augmentation, I am completely over the moon with the results. Thank you so much Dr. Vitenas and Staff!"
Breast Augmentation Before & After Photos
Each Patient is Unique and Individual Results May Vary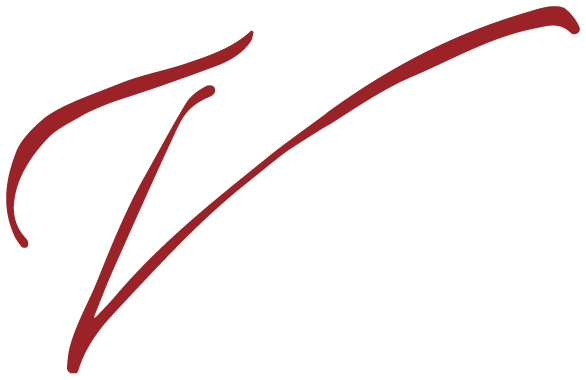 The Cost of Your Augmentation Surgery in Houston
This procedure requires recovery time, but it can help achieve your aesthetic goals with the right treatment plan and skilled surgeon. Dr. Vitenas is one of the top surgeons for breast implant surgery in Houston and can help you decide which size implants are best for you, as well as the surgical techniques used. Additionally, breast lift surgery may be required depending on your body type or desired cup size. With such a wide range of options available, the cost of breast augmentation in Houston can vary greatly depending on the factors mentioned above. However, most patients can expect to pay within a reasonable price range for their procedure when working with Dr. Vitenas.
It's also important to discuss payment options and other ways to make breast augmentation work within your budget. Keep in mind that there are several services you are ultimately paying for when you pay for breast augmentation.
When to Consider Changing Your Breast Implants
How Implants Can Impact Cost
Implants vary in shape, size, and fillings (saline or silicone), affecting the procedure's cost. Saline implants are generally cheaper than silicone, and larger implants cost more than smaller ones. While cost is a factor, it shouldn't be the sole consideration. Silicone implants are increasingly preferred despite their higher cost due to their more natural feel and appearance compared to saline implants, which can cause skin rippling. While cost is a factor, it shouldn't be the sole determinant in breast augmentation decisions.
Breast augmentation is typically performed with the patient under general anesthesia. The anesthesia needs to be given by a board-certified anesthesiologist. Anesthesia fees associated with the surgery usually include the cost of the anesthetic and the cost of the anesthesiologist's services.
Breast Surgeon and
Facility Fees
Breast augmentation surgeries are typically performed in accredited outpatient surgical facilities rather than hospitals. Ensure the facility is accredited and licensed for safety. Be cautious if the surgical facility fee appears low, as compromising on this cost can have negative consequences. The surgeon's fee is another crucial factor; a less experienced or non-specialized surgeon may charge less but pose higher risks of complications or unsatisfactory results. Prioritize expertise and experience over cost, as choosing a more skilled and experienced surgeon upfront reduces the likelihood of future complications or corrective surgeries.
Medications After Surgery
After breast augmentation, your plastic surgeon will most likely write you a prescription for pain medications that will help you manage any discomfort. 
The cost of these medications will constitute another expense to consider when determining the price of your surgery.
Taking Time Away from Work
Depending on your work situation, you might need to include the cost of the time you take off from work in your overall budget for breast augmentation. If you do not have paid time off from your job or if you don't have enough paid time off to cover the time you would need to recover after surgery, include the salary or wages you'll miss out on after surgery as part of the price tag.
Other Costs Associated With
Breast Augmentation
Along with time off from work, there are some additional costs you might need to budget for before having breast augmentation. Those costs can include:
ADDITIONAL CHILD OR PET CARE
If you have pets or kids, you might want to hire someone to keep an eye on them while you recover from the surgery. If you don't already pay a regular babysitter or pet sitter, the cost of hiring someone can be an additional expense.
While you can skip the bra during the first weeks of 
recovery after breast augmentation
, you'll most likely need to buy new bras at some point to fit your new breasts. You might also have to buy new tops and dresses, which can add up.
You might not feel like prepping your own meals during your recovery and may need to rely on takeout or ready-made food. Depending on your usual habits and budget, you might find yourself spending more on food than usual.
Depending on your living situation, you might want to hire someone to help you out around the house during the first few days or weeks after surgery. Your activities will be limited, and most patients benefit from an extra set of hands.
A Breakdown of Breast
Surgery Costs by Implant Type
In 2019, breast augmentation averaged $3,947, exclusive of facility and anesthesia fees, as per the American Society of Plastic Surgeons. This cost, influenced by factors like implant type and chosen surgery, is a partial representation. While not the sole determinant, cost remains a crucial consideration, requiring careful preparation in deciding the surgery or implants.
BREAST AUGMENTATION WITH SALINE IMPLANTS
Saline implants have been around since 1965. They experienced a steep rise in popularity when silicone implants were taken off the market since they were the only option at the time, although silicone has since regained the top spot. 
Even so, some women still prefer the look and feel of saline implants. The implants are inserted into the chest and are then filled with saline solution. Saline implants give the breast a rounder, firmer look, creating a lovely bust that sits perfectly on the body.
The cost of breast augmentation with saline implants ranges from $6,900 to $7,600.
BREAST AUGMENTATION WITH SILICONE IMPLANTS
While silicone implants were off of the market for a short time in the 1990s, they have been proven to be safe and are even noted as coming with a lower incidence of leakage than their saline counterparts. 
Silicone implants look very natural on the chest, moving well with position changes. They tend to look softer and feel more organic than saline implants, giving the new breasts an increasingly natural look and feel.
The cost of breast augmentation with silicone implants ranges from $6,900 to $7,600.
"I am highly satisfied because I went in for Breast Augmentation Surgery and from the first visit the attention and care given to me was Great. The nurse took my vitals and found out that the new blood pressure medicine that I had been taking for four months wasn't working. This was my second place to visit, the other place talked and never touched me. The staff was and still is very professional from scheduling appointment to asking questions. My new boobs are Great and I love them. Dr. Vitenas, did a excellent job very happy."
Cost of Breast Augmentation with a Breast Lift
A breast lift is often combined with a breast augmentation procedure when a patient's breasts have started to sag or droop. A breast lift will reposition the breasts on the chest wall for a more youthful, "perky" appearance. The procedure can be performed on its own or in combination with an augmentation with breast implants.
The cost of breast augmentation and breast lift ranges from $11,000 to $13,500.
Breast Augmentation Using Fat Transfer Cost
Breast augmentation using fat transfer is a surgical procedure that can provide natural-looking, fuller breasts. Board-certified plastic surgeons can use a patient's own breast tissue, harvested through liposuction, to augment the breasts for an entirely natural look. During an initial consultation, patients will discuss their desired results and work with their doctor to determine if fat transfer is right for them. If so, they will be ready to move forward with the breast augmentation surgery and achieve fuller, more beautiful breasts that look and feel natural.
How to Pay for Breast Augmentation
When considering how to pay for breast augmentation, various options exist. Paying upfront in cash is one option, but it may not align with your budget. Saving until you can pay in full is another choice, but this could delay the surgery. Financing the procedure is a common and accessible third option. Dr. Vitenas offers healthcare-specific financing options like Alphaeon and CareCredit, providing interest-free financing to qualified borrowers akin to traditional credit cards.
The Benefits of Financing Your Breast Augmentation
If you aren't sure whether financing your breast augmentation is the best option, it can be helpful to review some of the benefits of getting financing.
Many plans allow you to finance the entire surgery cost without a down payment. Monthly payments make the procedure more affordable, and low-interest financing options may be available based on your credit history and chosen financing type. This approach allows you to have the surgery promptly and enjoy the results without waiting for future savings.
WILL INSURANCE COVER BREAST SURGERY?
When performed for cosmetic reasons, insurance will most likely not cover breast augmentation. That doesn't mean insurance will never cover breast surgery, though. If you are considering breast reconstruction with implants, there is a chance your insurance policy might pay for some or all of the procedure, 
according to WebMD
. Your best bet is to check with your provider first, to find out what it covers and what you need to do to get coverage.
Breast Augmentation Cost

FAQ
How much is a breast augmentation procedure?
How much a breast augmentation costs depends on multiple factors, including the surgeon, the type of implants, and the facility where the surgery will be performed. You can expect to pay several thousand dollars for the surgery, probably between $6,900 and $7,600.
How much does a breast lift cost?
As with breast augmentation, the cost of a breast lift varies based on location, surgeon, and several other factors. You can ask for a quote when you schedule a consultation at a surgeon's practice.
What are the prices of breast implants?
Breast implants vary in price based on material, shape, and size. Saline implants tend to run a bit cheaper than silicone.
How do I learn more about breast augmentation costs by state?
Breast augmentation in Texas is likely to have a different price than in California. The local economy, cost of living, and taxes all influence the price of the surgery. If you're considering traveling to save money on breast augmentation, don't forget to account for the cost of travel in your budget.
Where can I find the cheapest breast implants?
Ideally, you don't want to look for the cheapest breast implants. Quality and expertise matter much more than cost when it comes to breast surgery. Going the cheap route can increase your risk of complications later, making the surgery more expensive in the long run.
What if I can't afford the full breast augmentation cost upfront?
You have options if you can't pay for breast augmentation in full right away. You can use your credit card to pay for the surgery or get financing from your surgeon's practice.
Do you see out of town patients for breast augmentation?
Yes, we welcome out-of-town patients for breast augmentation, offering assistance with travel arrangements and providing a personalized surgical plan tailored to your goals and concerns.
What are financing options for breast augmentation?
Experience and Expertise, Working for You
Experience and expertise matter when you're considering breast augmentation. 
Dr. Paul Vitenas
 is a Houston-based plastic surgeon with more than 30 years of experience performing breast surgeries. He'll review your surgical and implant options with you to help you choose the one that works best with your goals and your budget. Call (972) 737-7477 to schedule a consultation with Dr. Vitenas today.