5 Frequently Asked Questions about Non-Surgical Rhinoplasty
Published on 18 Mar 2021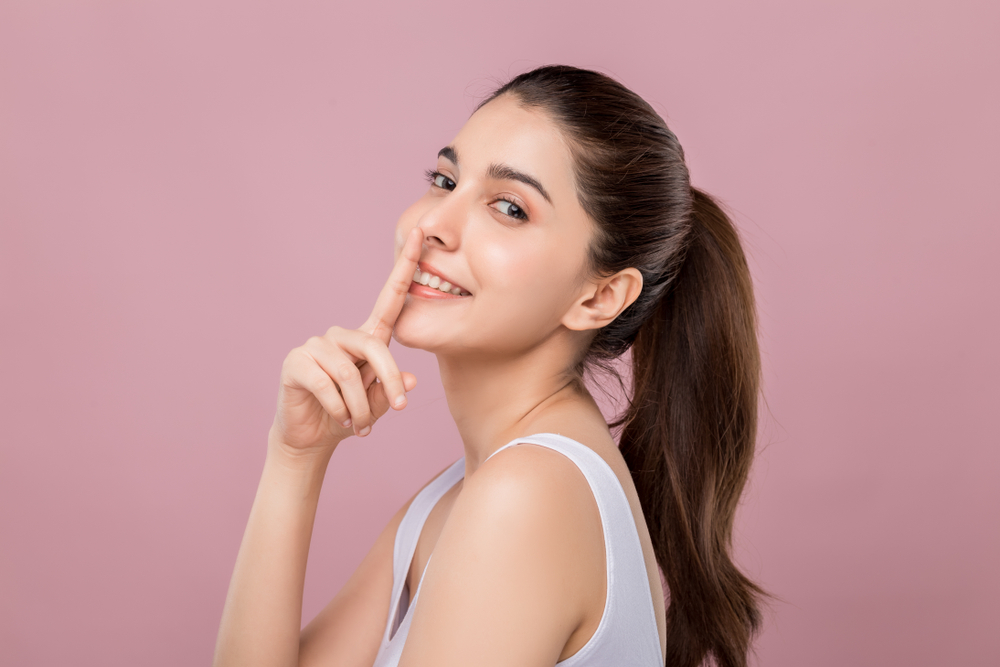 Lots of people are embarrassed by their noses. Whether it's a hump on the bridge of the nose, small depressions in the skin, a drooping tip, or crookedness, any "quirks" in your nose can affect the appearance of your face as a whole. Why? Because the nose is the most dominant facial feature and it affects the overall balance of the face.
The good news is that you have options if you find that your nose is affecting your confidence. The gold standard is surgical rhinoplasty, which can permanently fix a huge range of cosmetic and functional issues. People with breathing problems often choose rhinoplasty surgery, as do people with significant nasal defects.
However, if you're not sold on surgery, there might be another option: non-surgical rhinoplasty. Non-surgical rhinoplasty can provide subtle reshaping for people who don't want to deal with the recovery time or price tag of surgery. Have questions? Here are some of the top frequently asked questions prospective patients have about non-surgical rhinoplasty.
1. How does the procedure work?
Non-surgical rhinoplasty, or "liquid" rhinoplasty, is a quick procedure that involves the use of dermal fillers to subtly change the shape of the nose. An expert plastic surgeon uses a fine needle to inject the filler strategically into the nose, depending on the goals discussed during the patient's consultation.
The injection process usually takes just 15 or so minutes, although the patient might need to come a little early if they wish to have topical numbing cream applied. Once the procedure is complete, patients can get back to their normal activities almost immediately. This makes the non-surgical rhinoplasty perfect for busy, on-the-go people.
Patients are usually advised to refrain from exercising, wearing makeup, and touching their faces for the first 48 hours. Glasses should not be worn for 1-2 weeks to reduce the chance of developing indentations. Other than that, most activities are fine to resume right away!
2. Why is it called a "liquid" rhinoplasty?
This nickname for a non-surgical rhinoplasty comes from the fact that dermal fillers are used to create changes in the nose. These fillers are typically made from hyaluronic acid, a substance that occurs naturally in the body. Although they are usually more gel-like than liquid, this nickname is used to describe the difference between a surgical and non-surgical rhinoplasty.
Dermal fillers are very safe and extremely popular. Because they are made from a biocompatible material, there is almost no risk of an allergic reaction. They are extremely versatile and are used for everything from filling in lines and wrinkles to lip augmentation.
3. How long do the results last?
One of the benefits of liquid rhinoplasty is that patients are able to see their results right away. They can give the surgeon feedback on what they think and don't have to wait for the nose to heal. Shortly after the procedure, there may be some swelling, but this should resolve quickly.
Most people can expect to enjoy their results for about 6-18 months on average. This range is so wide because everyone metabolizes the filler differently. Although most people are thrilled with their results, it is possible to have the procedure reversed with a simple injection to dissolve the filler.
Non-surgical rhinoplasty is perfect for someone who might want to "test out" a new look before committing to surgery. However, patients can also have the procedure repeated if they want to continue enjoying their results.
4. Can a non-surgical rhinoplasty fix breathing problems?
No. Non-surgical rhinoplasty is somewhat limited in what it can do. It cannot change the size of the nose, only the shape. It is best for minor changes like a drooping tip, slight asymmetry, or indentations.
For more dramatic changes, permanent improvement, or breathing problems, surgical rhinoplasty is the only effective option. Patients can find out if their expectations for non-surgical rhinoplasty are realistic by booking a consultation with an expert plastic surgeon.
5. Is non-surgical rhinoplasty risky or painful?
During the procedure, a fine needle is used to inject the filler. In the hands of an experienced, board-certified plastic surgeon, risks are extremely low. Injecting into a blood vessel is a rare and serious complication that most often occurs due to the injector's inexperience.
Most patients find that the procedure is slightly uncomfortable, but not truly painful. Many patients opt to have a topical numbing agent applied before the procedure begins to reduce any discomfort. After the treatment, some swelling and redness may occur, but any minor side effects should disappear within a few days.
Talk to an Expert and Find Out if Non-Surgical Rhinoplasty is Right for You
If you're interested in learning more about non-surgical rhinoplasty, your next step should be to contact a board-certified plastic surgeon who is experienced in the procedure. It's important to find out if the treatment is right for you and to learn if you're even a candidate. You will need to schedule a consultation and talk to the surgeon about your goals and expectations. Dr. Paul Vitenas is known throughout the greater Houston area as one of the best of the best. He is board-certified, experienced, and offers each patient a customized treatment plan to suit their individual needs. He is an expert in non-surgical rhinoplasty and can help you decide if the treatment is right for you. To schedule a consultation at Vitenas Cosmetic Surgery, call 281.484.0088 today.
Share this page