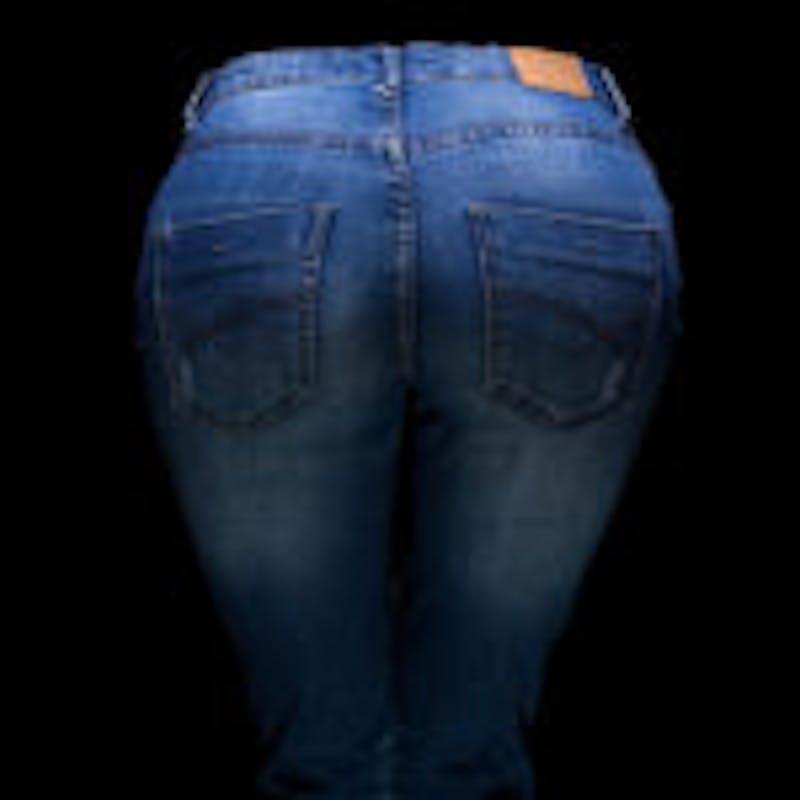 BBL or Butt Implants: What's the Difference?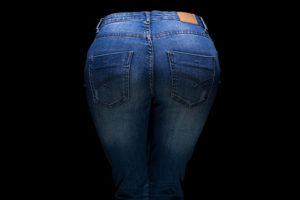 Backside-enhancing surgeries have dramatically increased in popularity in recent years. The Brazilian butt lift is probably one of the more well-known options, but it's not the only way to gainer a rounder, bigger butt. Butt implants are also available and, while not as common, they can be a better option for some people.
Learn more about the differences, benefits and risks of the Brazilian butt lift and buttock implants.
What is a Brazilian Butt Lift?
The Brazilian butt lift (BBL) gained its name because it was invented by a Brazilian plastic surgeon. The procedure involves removing fat from one area of the body and injecting the fat into the buttocks to increase their size or improve their shape. Along with injecting fat into the backside during a BBL, a surgeon might also remove any extra skin from the area.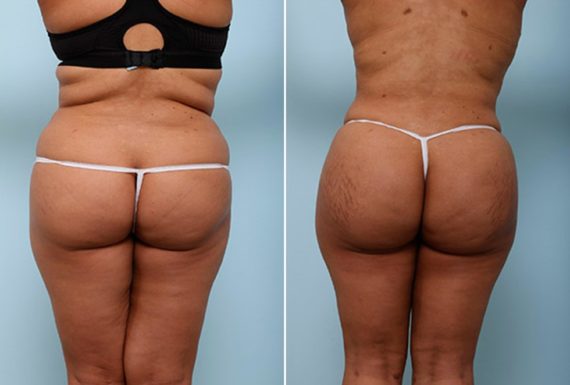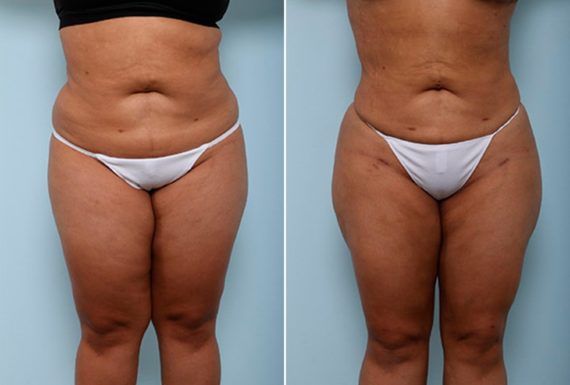 See more patients »
What are Butt Implants?
Butt implants are similar to breast implants in that they are designed to augment the size of the buttocks. The implants are usually filled with silicone, which is able to withstand the pressure and stress put on it without flattening out or becoming misshapen. Like breast implants, butt implants come in a range of shapes and sizes. Some are round and others are oval. You can find implants with a smooth texture or implants with a pebbly texture.
What are the Benefits of BBL?
The Brazilian butt lift tends to be the procedure of choice among plastic surgeons, and for a few reasons. Perhaps the biggest advantage BBL has over implants is that the results are more natural. Since the surgeon injects your own fat into the buttocks, the finished product feels more natural than implants do. The results also look more natural with BBL. With implants, it is rather common to be able to see the outline of the implant through the skin.
Another benefit of BBL is that it lets you combine a lift and body contouring in one procedure. The surgeon removes the fat from your body using liposuction at the start of the procedure. That means you can have extra, unwanted fat taken away from your tummy, hips or thighs, or wherever you might have a bit of extra fat.
What are the Risks of BBL?
No plastic surgery is without its risks, including BBL. One of the biggest drawbacks is that the body can reabsorb too much fat. Your surgeon has to estimate how much fat will be absorbed by the body and will usually slightly overfill your backside to account for it. But in some cases, more fat is absorbed than expected, which means you might not get the results you wanted.
Other risks associated with BBL include the risks associated with any type of surgery, such as bleeding, infection and scarring. Those risks are usually very rare, especially if you work with an experienced surgeon. There's also a risk for asymmetry, or having one side of the buttocks enlarged more than the other, but that can be corrected with additional fat injections.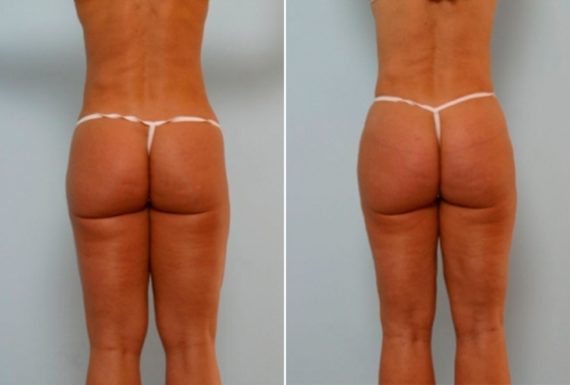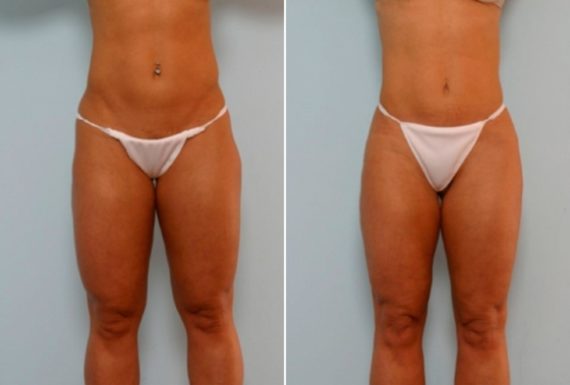 See more patients »
What are the Benefits of Butt Implants?
Butt implants can be a better choice for some patients. If you are very slim and don't have enough extra fat for transfer, buttock augmentation with implants is really your only option. Even if you do have some extra fat that can be used for BBL, you might prefer implants if you want to dramatically increase the size of your derriere.
What are the Risks of Butt Implants?
Butt implants do have their own group of risks compared to BBL. For one thing, there's the risk for something known as capsular contracture with implants. Capsular contracture can occur with breast implants as well as butt implants. It happens when the tissue around the implant becomes hard and ends up squeezing the implant. In more advanced states, capsular contracture can be very painful and can cause deformity.
Another issue with implants in the buttocks is that they can shift or move out of position. There's a lot of movement in the butt area as well as a lot of pressure and force put on your backside. All that movement can cause the implants to shift, creating a look that's very unnatural or causing you some discomfort.
Dr. Paul Vitenas performs Brazilian butt lift procedures at his practice in Houston, Texas, but he doesn't offer implants. To learn more about the BBL procedure and to see if it's the right option for you, call 281-484-0088 to schedule a consultation with Dr. Vitenas today.
Share this page