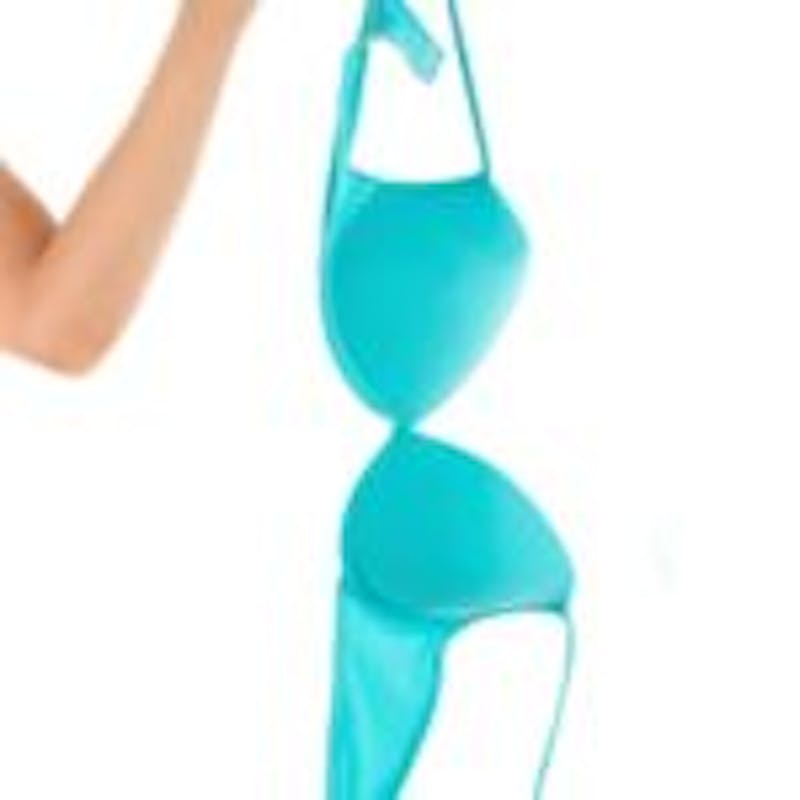 What Bras can I Wear After my Breast Augmentation?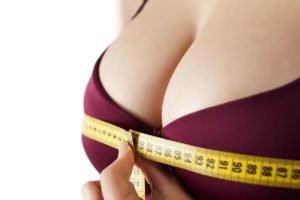 Breast augmentation won't just change the size of your breasts. It will also change the size of the bra you wear. If you have surgery to say goodbye to your A or B cup breasts, you can't reasonably expect that you'll be able to wear your 36A or 34B size bras after the procedure.
For plenty of women, having to invest in new bras is great news. It's a chance to go shopping and try out new styles. You might decide to have your first professional bra fitting ever after breast augmentation, just to make sure you're wearing the right size bra for your new breasts.
But, before you head out to the closest lingerie store, it's important to remember that it will take some time before you can actually wear a bra again and some time before your breasts have settled into their final size. Here's a few tips to help you navigate the bra section right after and as you recover from breast agumentation.
Bras Right After Breast Augmentation
There's no consensus wheather you should wear a bra or not immediately after your surgery. Some surgeons will recommend wearing a sports bra or surgerical bra right after breast augmentation. Dr. Paul Vitenas, one of the country's highest rated breast augmentation surgeons, advises against wearing bras immediately after surgery and for up to six weeks afterwards.
The reason is simple. After breast augmentation, your implants will need time to settle into place. bra, whether it's an push-up underwire bra or a sports bra, affects the shape of the breasts in some way. The pressure from the bra can provide support and increase your comfort, but it can also disrupt the final shape of the breast. It's best to give your implants time to settle in before you start wearing bras again.
Finding the Right Bra After Breast Augmentation
Once you can wear a bra again after your surgery, it's important to find the right bra. You're probably very familar with what it feels like to wear a bra that's not right for you — all you want to do is take the thing off. When you're shopping for bras after surgery, it's important to look beyond cup and band size. The cut and style of the bra matters as well.
But let's start by discussing the size of the bra. The results from breast augmentation tend to come in gradually, which means that the bra size that fits you best a month after surgery might not be the same bra size you're wearing two or three months afterward. Things like swelling can affect the bra size you end up wearing.
For that reason, you might want to invest in bras slowly. Don't stock your wardrobe with a bunch of new bras right away, as in a few weeks or months they might be too small or big for you. Instead, buy one or two at a time and revisit the bra section of your favorite store as needed.
If you're not sure how to measure your breasts to figure out the right bra size, and you can't get help from a professional at a department or lingerie store, the process is relatively simple.
First, measure beneath your breasts, around the torso to get your band size. Add 5 inches to this number if you get an odd number or 4 inches if you get an even number. For example, if your lower chest measures 29 or 30 inches, you wear a band size 34. It's likely that this number is the same now as it was before your surgery.
To figure out your cup size, measure around the fullest part of the breasts. Subtract that number from your band size to determine which cup you are. If the difference is three inches, you wear a C cup. If it's 4 inches, you wear a D cup, and so on.
It can take a lot of trial and error to find the right bra after your surgery. Bras can differ considerably in size and shape from one brand to the next. For example, a 36B from Victoria's Secret can be more like a 36C from Natori. It's always a good idea to try on bras before you buy them or only purchase bras from a company that has an easy return policy.
The Underwire Issue
If you decide to wear a bra before the first six weeks of healing are over, whatever you do, don't wear an underwire bra. Although underwires can be synonymous with support, they can be bad news for women after breast augmentation. The wires can irritate any incisions in the crease beneath the breast, which can make scarring more visible.
Wait until your surgeon gives you the go-ahead before you start wearing underwire bras again.
Caring for Bras After Surgery
Once your new breasts have settled in and you've stocked your wardrobe with the perfect bras, it's important to take care of those bras so that they last a while. Don't wear the same bra two days in a row. Wearing a bra a lot will cause it to stretch out and lose elasticity, so that it doesn't provide as much support.
Start out wearing your bra on the largest hook. As it loses elasticity, you can move to the smaller hooks to create a tighter, more supportive fit. Your bra's at the end of its life once you've started regularly wearing it on the tightest hooks.
To keep your bras as long as possible, wash them with care using cold water and the delicate cycle. Try not to dry your bras in the dryer, as the heat will damage the elastic.
Your surgeon can provide more advice about bra shopping and sizing after your surgery. To learn more about breast augmentation and implants, schedule a consultation with Dr. Paul Vitenas today. Call 281-484-0088 to make your appointment.